WES NELSON released his debut single, "See Nobody" last October and the popular artist saw it reach BRIT certified gold last weekend.
Produced by rising beatmaker Ayo Beatz and featuring rap star Hardy Caprio, the super smooth Afrobeat-meets-R&B single brilliantly showcases Nelson's talents both as a vocalist and songwriter.
A confident, effortlessly infectious track that is centred around a ridiculously melodic hook, "See Nobody" was written by Wes and produced by Ayo remotely during lockdown.
After playing it to Hardy Caprio over FaceTime, Hardy disappeared for 10 minutes, saying he was going for a drive.
On his return, the "Guten Tag" rapper not only asked to be put on the track but had already written his verse.
The instant responses from people aren't surprising; the song feels like a hit and establishes Wes as a genuinely talented singer and songwriter.
"See Nobody" was written after Wes split from his girlfriend.
Setting up a makeshift studio in his friend's spare bedroom, Wes taught himself how to use Logic and spent the following weeks writing and producing songs.
It's the very first track that Wes recorded and it came out fast, in less than two hours.
"It's about committing to your ambitions and going clear, making your way through the hustle and bustle and coming out on top," says Wes of the track. "I've left everything behind to make music and I'm happy to do that."
Having already built up a small but engaged social media following back in Stoke-on-Trent via Muay Thai and a short-lived football career, Wes became one of Love Island's most popular residents when he joined the show in 2018.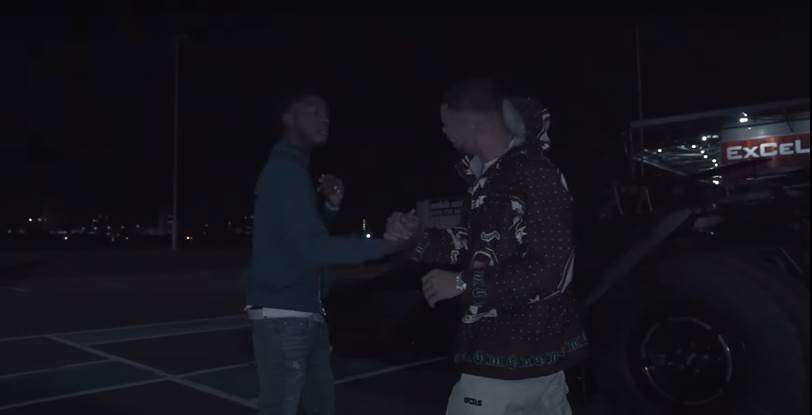 Due to his popularity, Wes currently has 1.6 million followers on Instagram and 420,000 followers on TikTok.
Turning down hundreds and thousands of pounds in prospective brand and TV deals, Wes's only focus now is on making and performing music.
"I've done a lot in 22 years," says the former Muay Thai champion and Nuclear System Design Engineer.
"Music is the only thing that's really resonated, this is the one thing I really want to do. It's not a passion project or a whim. I'm in this for the long haul."