THERE'S JUST over one week to go before the the vital anti-racist call to action This is Why I Resist by Women in Leadership Publication founder Dr Shola Mos-Shogbamimu hits the shelves.
Direct, unapologetic and urgent in her message which centers on the individual doing 'something now to break away from the structures that choke us, in all areas of life', Mos-Shogbamimu, an activist, lawyer and political commentator, doesn't disappoint with this book.
The writer tackles head on topics that aren't discussed enough like colourism, performative allyship, racial gatekeeping, the exclusion of trans women, specifically Black trans women from the feminist movement and urges people to raise their voices to end the oppression.
She states: "There is an unwritten narrative of what the Black identity is which directly encroaches on my freedom to be me.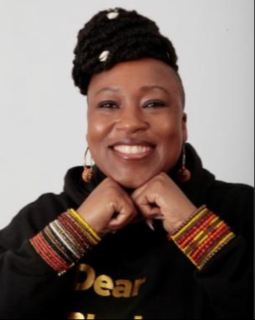 "This is Why I Resist is her response to ongoing conversations which deny and enable racism."
Through analysis of the roots of racism and anti-blackness in the UK and US, using examples from present times such as Meghan Markle, Serena Williams' caricature, George Floyd and the Black Lives Matter movement to illustrate her points Shola aims to revolutionize the narrative round the Black identity.
To celebrate the release of This Is Why I Resist Mos-Shogbamimu will be talking with Chante Joseph @ChantayyJayy on publication day.
Book your online tickets with @FaneProductionshttps://bit.ly/3q7nLGU.
Hundreds of books celebrating black Britons sent to schools across the UK