THE MAN Who Fell from the Sky is the stranger-than-fiction story behind the most extreme journey ever made by a human being.
In 2015, two men stowed away in the landing gear of a British Airways flight from Johannesburg to Heathrow.
One of them (Carlito) fell to his death in Richmond – making worldwide headlines – but miraculously his companion (Justin) survived an 11-hour flight with temperatures reaching -60C.
Filmmaker Richard Bentley sets out to uncover who they were, how they got on the plane, and why they decided to undertake such a dangerous and desperate mission.
Bentley's investigation takes five years to complete as he battles the authorities who don't want him delving into the subject.
In the documentary Justin recalls the moment he landed in the UK with a shattered leg and burns all over his arms where he had tied himself next to the planes engine with the cabling that ultimately held him in place.
He said: "When the plane landed, I fell out and remember thinking that Carlito must still be in it.
"But then later they showed me the passport and said: do you know this guy? I said yeah. They told me that he didn't make it, and I was shocked."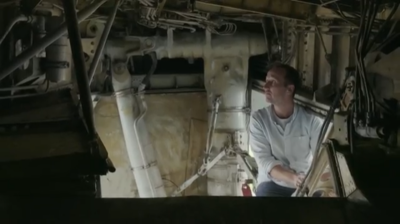 Playing out against the backdrop of Europe's worst migrant crisis since World War II, and increasingly divisive attitudes towards immigration, this is a must-see story concerning one of the most important issues of our time.
Bentley's search for answers takes him around the world before ending up in Liverpool, where he finally comes face to face with a man who offers a heartbreaking and illuminating account of what happened on that flight.
The Man Who Fell from the Sky is on Channel 4 at 10pm tonight (Jan 4).
Dr Ronx's new Channel 4 documentary answers important COVID questions