"IN TIMES of crises the music industry has always found ways
to modify and adapt."
Africa is a fast growing market in the music business, and that growth is reciprocated in the digital sphere

Michael Kay Kiladejo
Those were the words of Mathew Knowles when asked where he saw the industry heading in a post pandemic world.
Artists all over the planet have, like most people, found it hard to adapt in the seven months of uncertainty since coronavirus became the bane
of Earth's existence.
Streaming, however, is one of the music business sectors which has seen an upsurge in fortunes as more people make use of the contemporary way to consume their favourite tracks.
So it's no surprise that following quickly on the heels of the announcement of the high profile executive appointments of Knowles and Michael Kay Kiladejo at Africa's one-of-a- kind, on-demand music streaming start-up, MePlaylist, the fast growing DSP, has now revealed distribution deals have been struck with both FUGA and Symphonic.
With a mission to diversify the menu and enrich the global music palette, MePlaylist has now added some seven million songs to the catalogue available to users.
Kiladejo, President of Global Licensing and Content Acquisition at MePlaylist, enthused: "It's a time of dynamic growth for the music business.
"So much of that dynamism is coming from the African industry and its collaborations with global partners.
"It's all the more exciting to be in the business of delineating the musical palette and exposing great material to even wider audiences.
EXPERIENCE
"It gives us great pleasure to open up shop and work in partnership with both FUGA and Symphonic distribution, to provide the musical consumer with their own uniquely tailored Me Playlist experience."
Drilling down into more detail about his decision to enter such a competitive and potentially volatile space, Kiladejo added: "We see a lot!
"Africa is a fast growing market in the music business, and that growth is reciprocated in the digital sphere.
"We spotted the potential to enter at a relatively early stage in the growth cycle, thus facilitating a bridging of the gap between the emerging market and some of the more developed spaces.
"In terms of doing things a bit differently, our management team has a strong A&R and creative background, which sits alongside the technology. This is reflected in the overall feel of the platform, which aims to offer a more intimate experience for the artist, as well as the consumer."
Kiladejo says fostering even more relationships with distributors will obviously be a central part of the MePlaylist strategy moving forward but, in an age when Digital Service Providers could soon be 10-a-penny, how else will the platform stand out?
"As the emerging markets continue to expand, they demand a bespoke approach, and the advantages that exist for the more established DSPs, might not necessarily carry on over to those markets," he added.
"MePlaylist is an international DSP with a very localised outlook, and it's very much our point of view that the artists are a strong focus for us.
"A lot of thought goes into that, alongside what we are doing that is different, and will evolve the business of streaming on to the next level."
Understanding the emerging markets is a key part of the MePlaylist strategy, and Knowles said his experience in the business has furnished him with the knowledge that room for growth in any plan is integral to its ability to succeed.
"What I've experienced with a number of start-ups (House of Dereon fashion line, Music World Entertainment, Destiny's Child), is that it begins with strategic planning.
"I've watched over the years many successful industry leaders who started with the fundamentals of, 'What differentiates me from my competitors?'
"That has always been my focus. Often the greatest competition is within ourselves.
"We have to concern ourselves in our growth that we are always scalable and are strategic with our product offerings.
"Our focus at MePlaylist is to bring an unimaginable consumer experience in the music streaming space. Obviously, that will take time as we begin our building blocks. We have assembled an incredible team and we will deliver."
Knowles' unique birdseye view of the industry leads him to believe that the artists who best balances the creative output and business savvy will be the biggest benefactor of the way music consumption is heading.
He added: "I watched over the years the constant evolution
of the music industry.
"Technology changes, product offerings, subscription, streaming, I could go on and on. What hasn't changed are the fundamentals of music business. What hasn't changed is a great artist with a great song.
CREATIVITY
"Through the power of technology, I believe we will see more and more independent artists, and independent record labels and executives. The key here will be the willingness by both to submerge themselves equally in gaining the knowledge and understanding of the business of music equally as they do in the creativity of music.
"When I look at the future of music, I see a greater awareness of emerging markets like Africa, China and India, with almost half of the world's popu- lation. At MePlaylist we understand the importance of these emerging markets.
"Although touring and live events have taken a downfall during this pandemic, streaming has continued to grow. In times of crises
the music industry has always found ways to modify and adapt."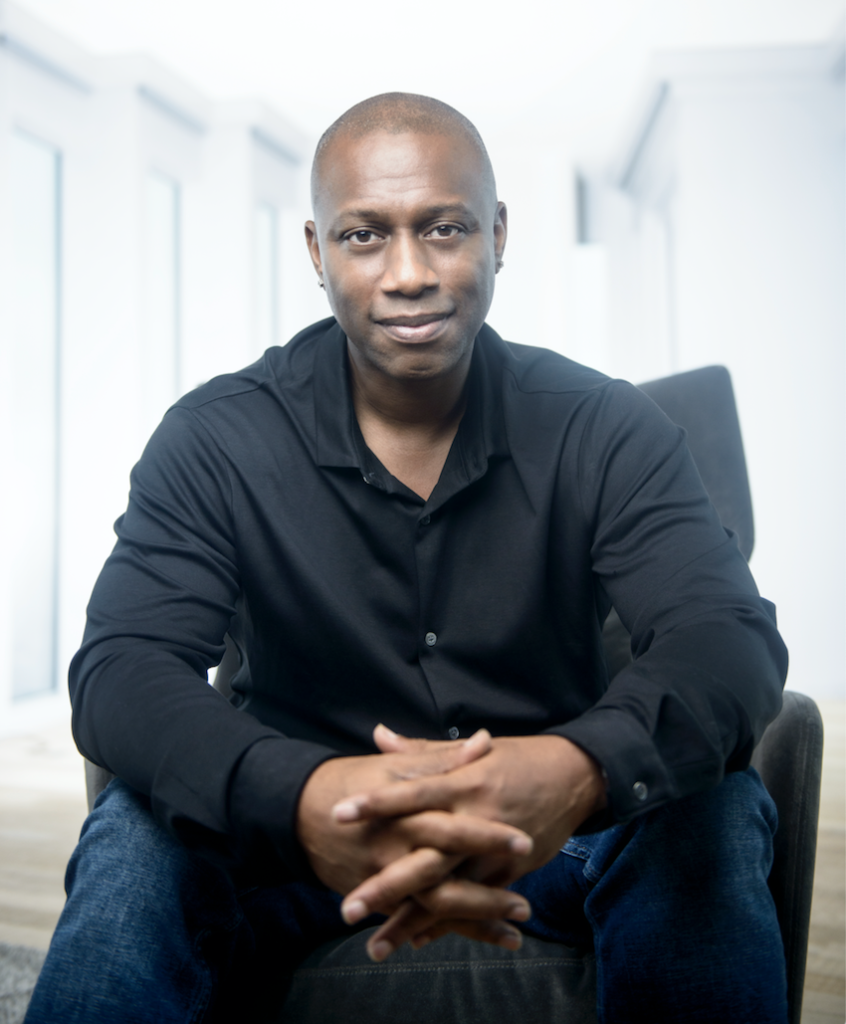 MePlaylist will soon be very much in the conversation where the acquisition of music is concerned and as an African-born brand, Kiladejo believes it's of the utmost importance that black people are represented in that space.
He said: "MePlaylist is about to debut a newly designed online web player, and an app, for both Android and iOS phones. We are also in talks with rights holders, to add tens of millions of great new songs to the platform for our users to enjoy.
"What you should see over the next 12 months is MePlaylist introducing engaging new content, and branded initiatives to our users, both on and off the platform, and seeing a steady growth in our subscriber base numbers.
"As Africans, it's very important to us that we, and people that look like us, take a seat at the table, in all spheres of the music business. That sort of representation is good for the global market as a whole.
"Streaming is still a relatively young medium, and Africa with the huge numbers in its young- er population, is well placed to fuel the next level of expansion."