WATERAID HAVE announced that popular Malian desert blues music group, Songhoy Blues, have become ambassadors for the international charity.
Despite its challenges, we are passionate about Africa and its immense potential, that's why raising money for Future on Tap is important to us

Aliou Touré
The band, who formed in 2012 after being forced from their homes in northern Mali during civil conflict, have been supporters of the charity for many years, helping it raise money and awareness for its lifesaving work to bring clean water, decent toilets, and good hygiene to communities in the world's poorest places – including their home country.
The Songhoy Blues recently headlined WaterAid's online music event, the Bathroom Sessions, which brought together stars from all over the world to perform from their privies to raise money for the Future on Tap appeal.
This winter, WaterAid aims to raise £3 million to transform lives with clean water across the world.
The UK government will match public donations before February 4, 2021, up to £2 million, making double the difference in climate-vulnerable communities.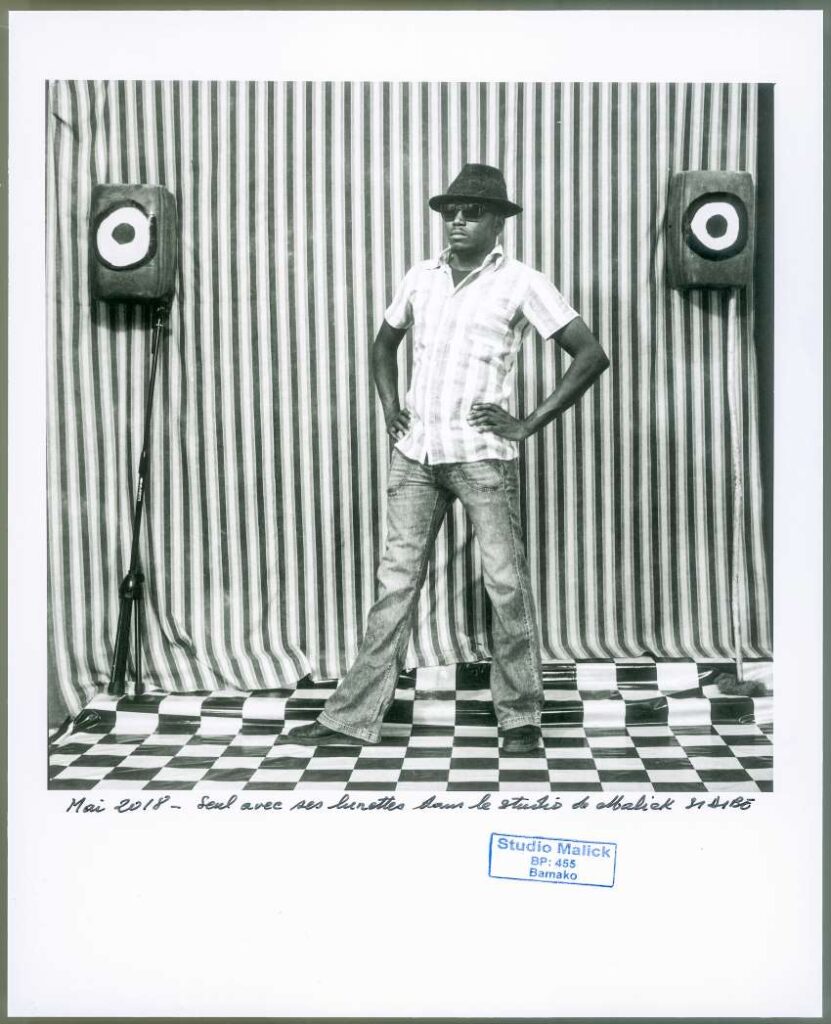 Aliou Touré lead singer, Songhoy Blues said: "We've supported WaterAid for years because clean water and decent toilets should be available for everyone. 
"I grew up in the desert where I saw people walk many kilometres to find just a litre of water. It's an injustice that millions are denied these essential basic human rights.  
"What WaterAid does is so powerful for millions of people. That's why we're excited to become WaterAid ambassadors, working with the charity to raise awareness of how people's health, lives, and education are affected when these rights are denied to them.     
"Headlining WaterAid's Bathroom Sessions was an opportunity we're extremely proud of; we've always believed in the power of music to break down barriers, revealing our common humanity and creating positive change for people in Mali and all over the world."     
The Songhoy Blues, whose name represents their centuries-old traditional ethnic group, use their music as a voice for power and equality.
Their album 'Optimisme' comes in the wake of an insurgent summer and reflects their pride in Mali and belief that things can and will improve in Africa as they sing about issues such as gender equality the chance for young people to help drive change.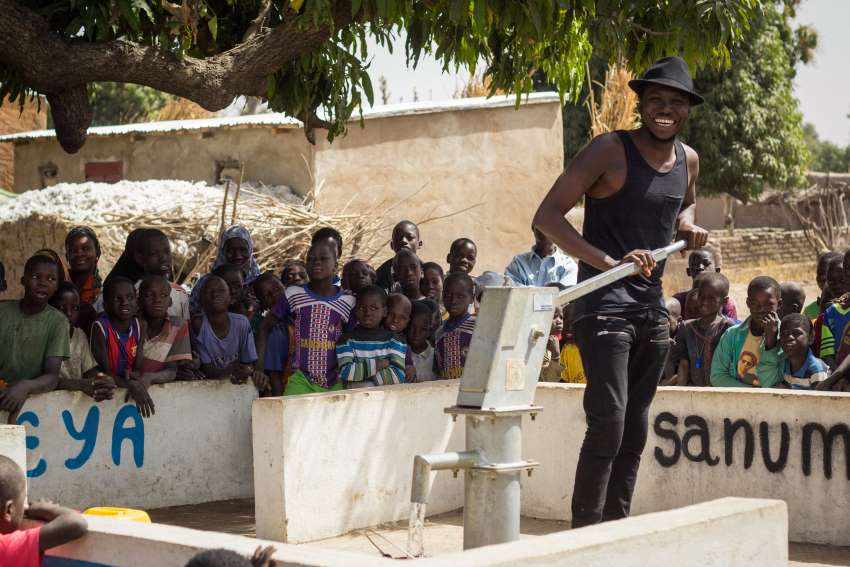 They chose to perform their bathroom set for WaterAid in Mali's capital city, Bambako by a river to highlight the fact that one in four people globally don't have access to a decent toilet, with hundreds of millions having to use open spaces as bathrooms.
In Mali, 11.3 million – that's three in five people – don't have a decent toilet, and over four million – one in three people – don't have clean water.
It is one of the hottest places of earth, and climate change could make it even harder for people to get water.
More than 5,000 children under the age of five die every year from water-related diarrhoeal diseases.
The band members visited communities in their home nation with WaterAid, to hear from families about how the lack of access to water, sanitation, and hygiene impacts on their health and livelihoods.
They also visited a range of projects where WaterAid has worked to see how rural communities can be transformed with the introduction of these basic human rights, helping children stay healthy and in school, giving women the opportunity to earn a living, and helping communities withstand the effects of extreme weather.
In celebration of the band's Malian identity and pride in their rich culture, they worked with WaterAid on a series of portraits from the studio of the critically-acclaimed Malian photographer Malick Sidibé, whose famed black and white photos recorded the lives and vibrant culture in Mali's capital city Bamako following the country's independence from France in 1960.
The photo shoot saw Songhoy Blues recreate some of Sidibé's iconic images in the studio, now run by Sidibés sons.
Representing Mali's people and culture through their music, just as Sidibé did through his unique style of photography, Aliou said: "Malick Sidibe was one of the greatest photographers, part of Mali's identity. His pictures captured the moment when Malians got their independence. He took the story from the street into his studio."
Songhoy Blues – whose members are Garba Touré, Aliou Touré, Oumar Touré (all unrelated) and new drummer Drissa Koné – have released three albums.
Their distinctive sound, a combination of traditional Malian sounds with western rock 'n' roll, has seen them perform at major music events and venues around the world including Glastonbury, the Royal Albert Hall, and Bonnaroo in America. The group has also appeared on the BBC's "Later with Jools Holland".
Proud to be supporting WaterAid's appeal, Aliou said: "Despite its challenges, we are passionate about Africa and its immense potential, that's why raising money for Future on Tap is important to us. Through coming together to support WaterAid, we can help transform lives across the world for the better."    
Tim Wainwright, WaterAid Chief Executive Officer said: "We are absolutely delighted to welcome Songhoy Blues as WaterAid ambassadors.
Their passion for Mali and desire to see positive change in their country is inspirational, running through their music which conveys such optimism and hope.
"We look forward to working with them to raise awareness of how, for those millions living without, clean water, decent toilets, and hygiene is the key to unlocking a better future for individuals, communities and nations."
Surrey's ACE Cricket Programme to launch as independent charity