WELCOMING IN a new generation of creatives and talent to the music industry, Rip It Up launches today as a curated and bespoke bursary programme providing a platform and direction for the next generation of Black and diverse talent to impact on the music industry in the months and years ahead. 
The growing disparity when it comes to racial equality within the music industry remains a vital issue, needing to be confronted and addressed not just through words but with action.
With Rip It Up, the teams at Sound City, Youth Music, sm-mgmt, CAPLL LTD and more have come together for a direct programme encouraging and pushing change – offering 10 important bursaries that provide the perfect nurturing framework for young talent to emerge and enter the music industry. 
Combining an eight session education programme covering a string of vital areas within the current music industry (from campaign strategies, publicity, recording/production, music distribution, management and more) with an extended practical product – Rip It Up looks to provide the framework and opportunity for young creatives to immerse themselves with a rich knowledge of the industry they wish to enter.
Ten selected applicants will receive extensive support from the very beginning of the programme, with a financial grant assisting in their studies – with the sole aim of discovering and providing opportunities for talent from across different communities and backgrounds the equal chance to engage and thrive within the eclectic music world. 
Lending their expertise to Rip It Up are an array of artists, industry figureheads and experts all looking to give back to a new generation of music industry talent.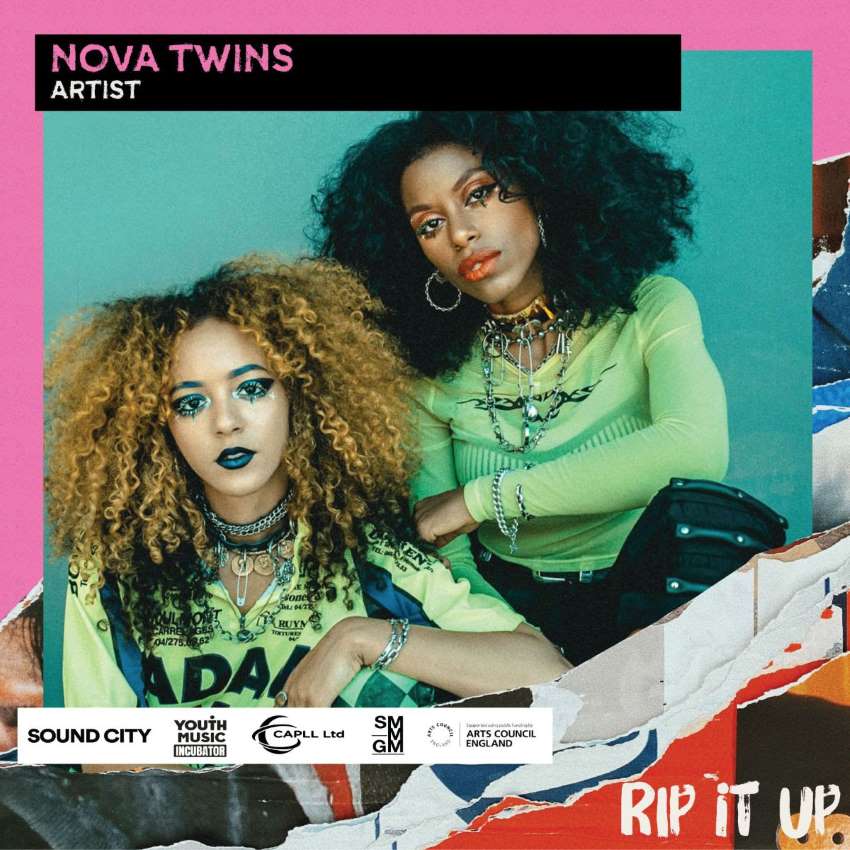 From spotlight speaker sessions, to mentorship and debate insights – this crop of individuals will be investing in the future in their own individual ways across the programme.
Helmed by course leader and long-standing industry innovator Yaw Owusu of The Playmaker Group, talents from all corners of the industry will be offering their insights.
From Seye Adelekan, a revered musician who has spent the past decade touring and playing alongside some of the biggest names in British music history and breakthrough rock favourites Nova Twins to Vanessa Bakewell, Liam James Ward of digital agency Be-Hookd Digital and Killing Moon Records' Achal Dhillon to name but a few – Rip It Up promises to be one of the first programmes directly helping drive that call for greater opportunities and platforms for young Black and diverse talent to make that step into an industry crying out for greater diversity and inclusion. 
Seye Adelekan said: "It's a big honour and privilege to be a part of Rip it Up, sharing my experiences with young people taking part.
"I mean, I didn't go to Uni or Music College, but what I lacked in that formal education I made up for by learning from great players and producers who have come before me and those who continue to create to this day.
"I think hearing from people first hand is really going to benefit the young people involved in Rip It Up and I count myself fortunate to be a small part of that"
Course leader Yaw Owusu said: "Rip It Up is a solution based response to challenges in the music industry for emerging black artists and creatives based in Merseyside.
"I am happy to be supporting this by working with the participants to learn, develop and share, in the hopes that their experiences, skills and opportunities improve in regards to their careers in the music industry."
To apply, please head to https://www.soundcity.uk.com/rip-it-up