WHEN I dare to suggest to George C. Wolfe that the epic performance of the late Chadwick Boseman in Ma Rainey's Black Bottom was potentially elevated further by the fact he was literally fighting for his life at the time of portraying the character of Musician Levee, the Director puts me squarely in my place.
I knew nothing about his illness and there was no indication that anything was going on because every single day he was there working extraordinarily hard

George Wolfe
"It was a brilliant performance period," he retorts. 
He adds: "(It's) not qualified by what he was going through, by any standard it is a phenomenal performance.
"The fact he was going through and battling an illness informs it but that's not the qualifier for how brilliant it is, it is a brilliant performance unto itself."
The film Ma Rainey's Black Bottom, which saw Boseman's performance acknowledged with a posthumous best actor in a motion picture-drama award at the Golden Globes this week, is adapted from the 1982 play of the same name and set during the summer of 1927.
As the same racial embers which erupted eight years earlier continue to simmer, enter a different kind of explosion — but no less stinging or socially significant.
Enter singer/songwriter/ showbiz entrepreneur, the legendary Ma Rainey played by Viola Davis, a black woman from Columbus, Georgia, who is used to obeying nobody's rules but her own.
Ma Rainey, aka "The Mother of the Blues," has come north for a one-day recording session. Included in her entourage is her nephew Sylvester, her newest girlfriend Dussie Mae, and band members Toledo, Slow Drag, Cutler and Levee.
Ma Rainey, as crafted by playwright August Wilson, breaks a number of rules, including those of Wilson himself.
She is the only character in August's magnificent ten play cycle, chronicling the African American existence during the twentieth century, who is based on a real person. She is also the only LGBTQ character — Ma was an out lesbian, who, in her song "Prove It on Me," unabashedly proclaims:
'Went out last night with a crowd of my friends 
Must have been women cause I don't like men'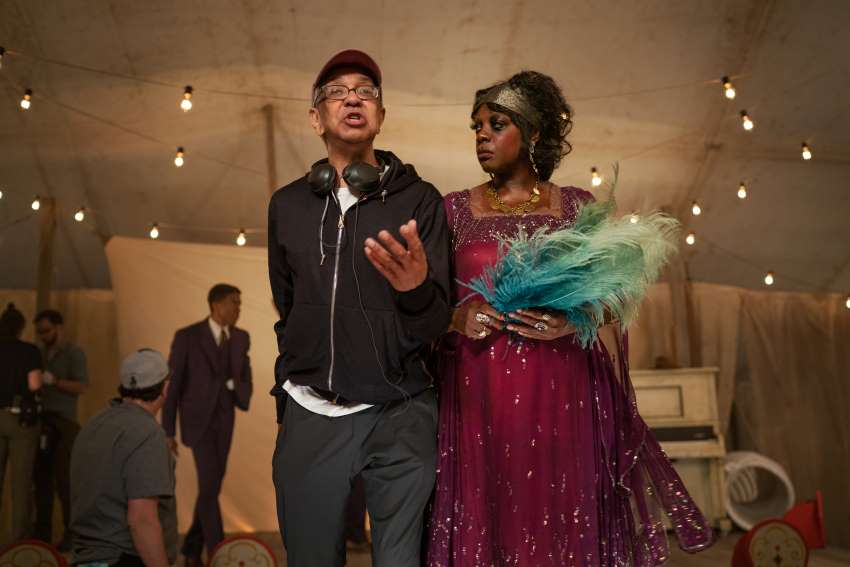 In the film Boseman's character, Levee, who is Ma's coronet player, has his own musical sound and vision of the future and sees his time in Chicago as a chance to break free of the strictures which have kept black performers/artists from having the creative careers they deserve.
It's widely reported that few outside of Boseman's immediate circle knew that he was battling with colon cancer prior to his death. Wolfe was also in the dark.
He admits he doesn't really talk about Boseman from the perspective of how bad things must have been for the Black Panther star, preferring instead to dwell on the magnificent contribution the man made while they worked together.
"I knew nothing about his illness and there was no indication that anything was going on because every single day he was there working extraordinarily hard, delivering a very real and very raw performance take after take.
"So there was no indication that any else was going on at all.
"So I was shocked and stunned and saddened like everybody else when I found out.
"We finished filming August 2019 and then I started editing and while I was editing he and I traded emails with each other about projects that we might be working on together. And then I think he saw my cut of the film some time in May and then in June I had an ADR recording session with him and I finished the film towards the end of July.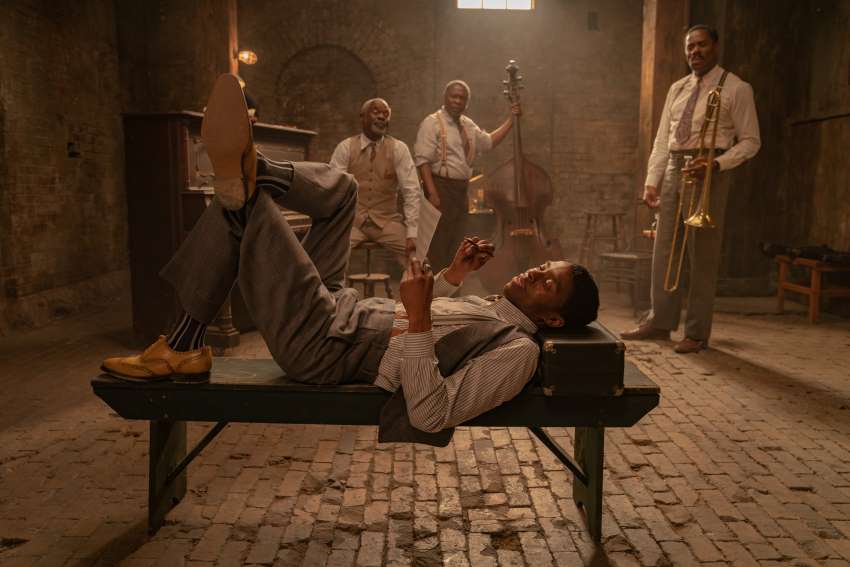 "So the whole time I was working on the film he was a clear energy. I wasn't talking to him everyday but I was communicating through the journey of the time I started the film to the time I finished it.
"Everything was about possibility and the future, work and what we we're going to do and so that was my journey with it.
"That's primarily how I choose to think about it but also talk about it."
Giving an insight into being onset with Boseman, Wolfe said: "When he (Boseman) picks up Dussie Mae (Taylour Paige), swings her around and they end up on the piano and they start making out, you know, I explained the choice and the two of them executed it.
"When the character kicks in that door, Chadwick kicked that door so hard it almost completely fell apart and we did three or four more takes of that.
"And when he was doing some of his raw emotional scenes, after each take I would go over and give him a note, he would be exhausted from it because it was draining work and then about ten fifteen minutes later we were ready to go again, there he was again performing in an incredibly ferocious manner.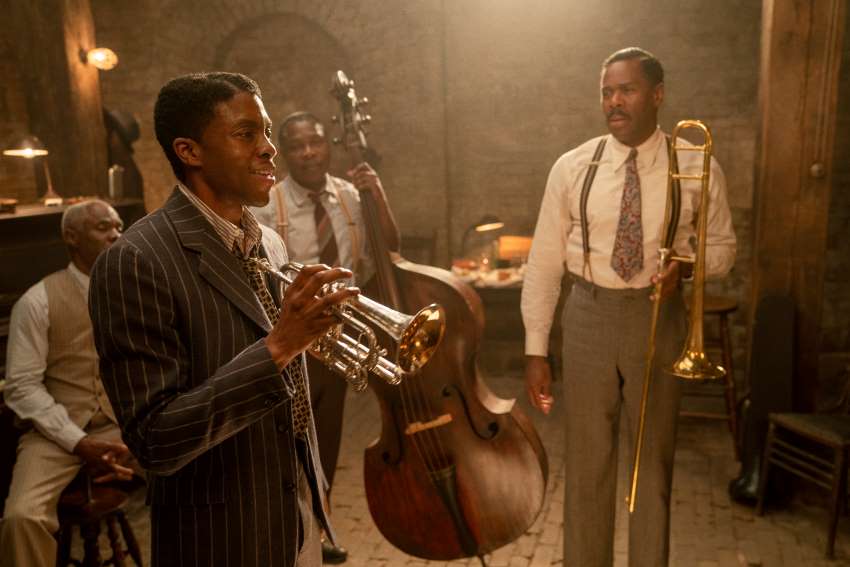 "So I have no thoughts about him being ill because I didn't see it at all while we were working together.
"It's a staggeringly, brilliant, amazing and powerful performance.
"So I am proud of him and proud of that and deeply saddened personally and professionally by the loss."
Watch Ma Rainey's Black Bottom on Netflix
'I wish I got to say goodbye': Letitia Wright shares heartfelt tribute to Chadwick Boseman