IF YOU would have said twenty-three years-ago, that Lauryn Hill would never make another solo album, you might have been laughed out of your own house.
The fact we sit here in 2021 and that is precisely the situation is an enigma. Or was.
Every superlative under the sun, stars and the moon has been used to describe Hill's classic album, The Miseducation of Lauryn Hill, and rightly so, back in 1998 the project birthed new standards.
Hill became the the first woman to win five Grammys in one night at the music ceremony,  including Album of the Year.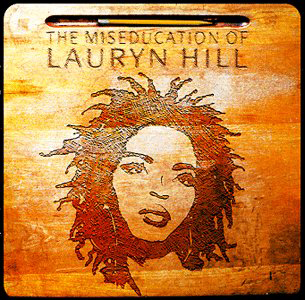 The Miseducation, which sold  400,000-plus copies in the first week, a record  by a female artist, also became the first hip-hop album to win Album of the Year in the Grammy's history.
Naturally fans expected a follow up. It never came.
Weirdly, Hill admitted recently, she was never asked to do one.
Speaking on the Rolling Stone's 500 Greatest Albums podcast, Hill said: "The wild thing is, no one from my label has ever called me and asked, "'How can we help you make another album? Ever…ever. Did I say ever? Ever."
It's strange that there was no follow up, more from a business point of view than from a creative one, because surely another solo album would have garnered similar attention and ultimately success?
From a creative standpoint, maybe it was one and done.
In the podcast Hill says she reached a new level with The Miseducation, two decades later you'd be hard pressed to find someone who would disagree.
In her own words on the podcast she said: "I challenged the norm and introduced a new standard…I believe The Miseducation did that and I believe I still do this."
You can listen to more of Hill on Miseducation in Rolling Stone's 500 Greatest Albums podcast on Amazon Music here.