By: Davy Hay – Managing Director, Pattigift Therapy
The time is long overdue for African heritage people to invest in their mental wellbeing.
Who speaks for Black communities on their mental health? Who controls the discourse on what is mentally healthy and what is unhealthy?
These are questions that are fundamental to us at Pattigift Therapy.
We argue that community mental health organisations must ensure that it is our cultural perspective, that describes and prescribes mental health and illness.
Pattigift Therapy is a community organisation based in Birmingham that creates and delivers psychological therapies from a powerful culturally relevant base. The organisation was created in 2003 as a direct response to the fact that although issues around Black mental health had been talked about and researched  since the early 1980's; and views about what Black communities needed had been solicited; Black organisations were often not at the table when it came to implementing effective mental health approaches.
LACK OF EVIDENCE-BASED RESEARCH
When powerful statutory organisations partner with small community ones, the old colonial arrangements are often too easily re-enacted. The problem being that once one starts to veer away from the established status quo, by presuming that there may be another way of doing things. We are then brought up short by narrow ideas of professionalism, lack of evidence-based research and tried and trusted practices. It's also true that many of us were bought off from the exploration into what was ours, by being seduced into the mainstream.
Almost forty years on Covid-19 and the BLM movement have shown in great detail;
That we have more underlying health conditions,
That we are overrepresented on the front line and incur the greatest risk
That we live in areas that are socially deprived, have poor access to health professionals, even the environments we live in are often unhealthy.
Latest figures show 50% of the African Caribbean population in the UK live below the poverty line
50% of Black men in Birmingham are unemployed, and it's almost certain the rest of the country will start to experience similar figures later on.
What we had not been aware of is the fact that many of these underlying health issues and social conditions are exacerbated by our psychological response to racism, and oppression. Which manifest in physical illness, that may shorten our life expectancy,
POSITIVE ENERGY
We are expressing our feelings as best we can, often out in the streets, and in social media but we would like to suggest an alternative way of protesting, to use that positive energy on ourselves.
Between them the founders of Pattigift have over 50 years mental health experience in the NHS. As well having played a prominent role at the beginning of the Black mental health movement in the 1980s. In 2016 they were honoured by the Association of Black Psychologists (USA) with the President's award for promoting and advancing to Black mental health and healing internationally. And over the past seventeen years has created and designed culturally grounded approaches from a Black psychological perspective. A recurring theme of our work is that African heritage people should invest much more in their self-care.
Self-care is a political and a revolutionary act for African heritage peoples. We have been conditioned over the generations to put our needs second to others, with terrible consequences.
PATTIGIFT THERAPY – PROGRAMMES DESIGNED TO HELP
Pattigift Therapy would like to take this opportunity to introduce you to programmes that can enable you to not only survive but thrive in and after Covid 19.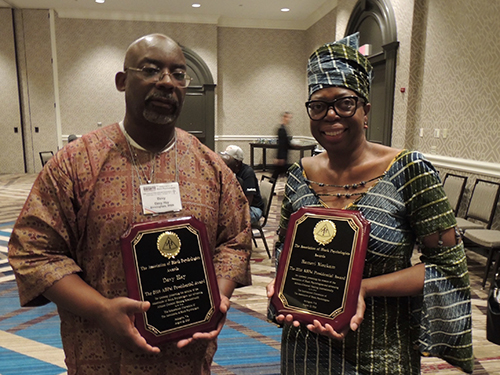 We will do this by offering psychological services, ranging from individual, and group counselling and psychotherapy, both face to face and virtual. We are also part of a Global network of organisations facilitating community healing circles and workshops for people of African Heritage, based on African/Black psychology. Along with a diploma training course in African/Black psychotherapy for persons looking to raise their bar of competence in working with Black people.
For more information or to make an appointment please contact Pattigift Therapy.
Telephone: 0121 236 3551 
Opening times:
9am – 6pm  (Mon– Fri)
10am – 1pm (Saturday)
Web site: www.pattigifttherapy.org
Email:         [email protected]
Facebook: https://www.facebook.com/pattigifttherapy