MUSICIAN GHETTS is on a mission to get to number one with his new album Conflict of Interest.
Many on social media have said they think the 36-year-old's project is strong.
Now, the rapper and songwriter whose real name is Justin Clarke has taken to Central London's streets in an army tank to create even more buzz around his work.
Conflict of Interest was written in white graffiti on the vehicle's side.
The artist did not drive the tank himself, but was surrounded by others, dressed in military attire as the vehicle moved through the capital.
This morning, he also revealed via his Instagram account that he had projected images of his face around key spots in London such as All Souls Church at Langham Place.
If the album does reach number one, it will be the first time a Ghetts' album has reached top spot, according to the official charts.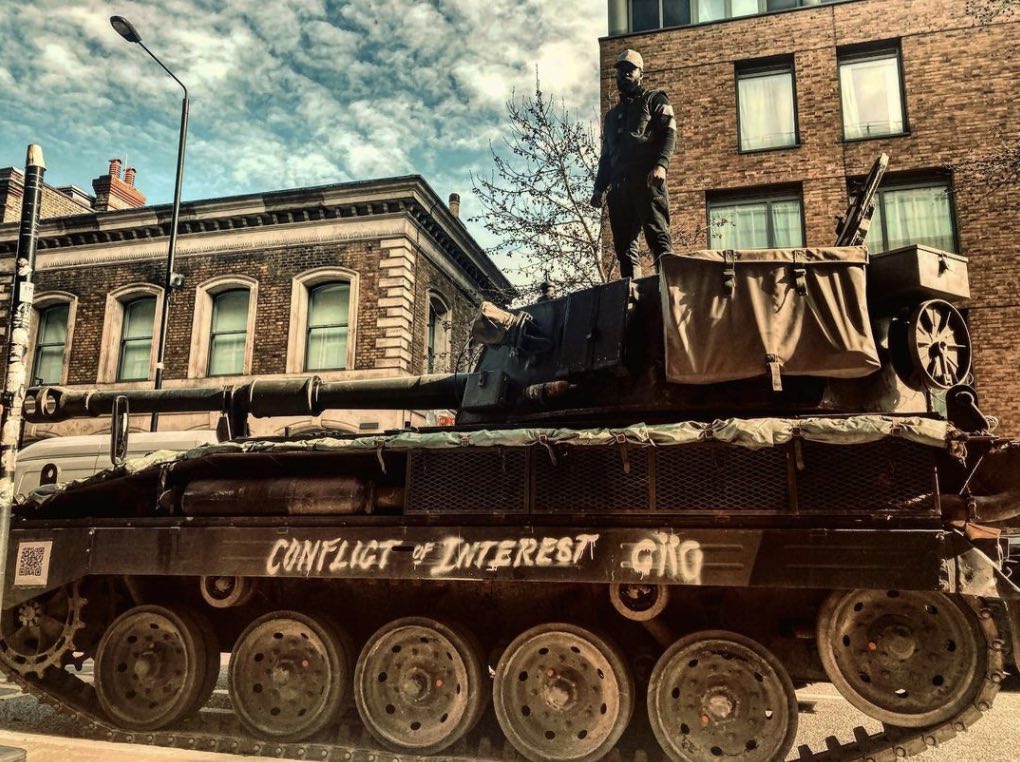 Mogwai is currently in top position, but latest reports suggested Ghetts was closing the gap.
Still the artist shared that he had already received a priceless response to his latest work.
"My daughter is banging my album downstairs that makes me feel like I've just won a Grammy," he said on Twitter.
It follows Headie One, who also used some unorthodox promotion to get people speaking about his album.
Statues of the musician popped up around Central London, to get people talking about Edna, the album he released in 2020 that was named after his mother.