GERMAN PHILOSOPHER Friedrich Nietzsche famously said; 'without music, life would be a mistake' but could he have been wrong? Could it be that some of the music is where the actual mistakes occur?
Over the weekend presenter Zeze Millz took to social media to share her observations on varying attitudes towards the 2020 smash hit track WAP, featuring Cardi B and Megan Thee Stallion.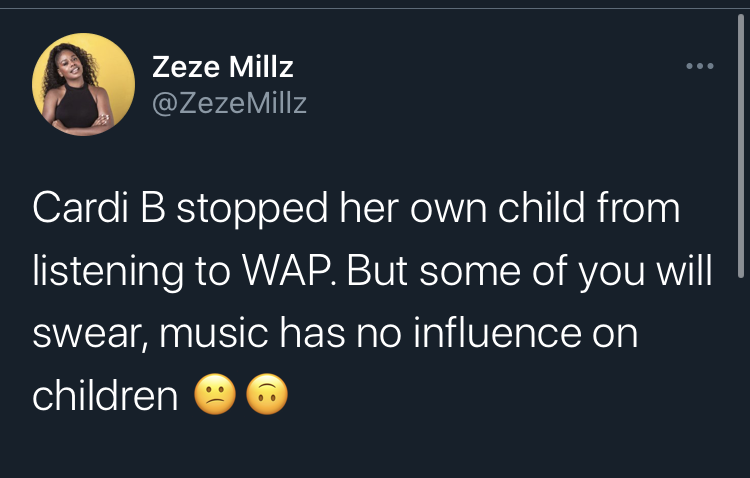 The song divided opinion last year on whether or not it was suitable for the ears of younger listeners.
The notion of protecting the young from explicit and saucy lyrics isn't a new one but specifically addressing the naysayers who deny or downplay the significance of being exposed to racy content, Zeze pointed out that Cardi B doesn't even let her own children listen to the track.
She wrote: "Cardi B stopped her own child from listening to WAP. But some of you will swear, music has no influence on children."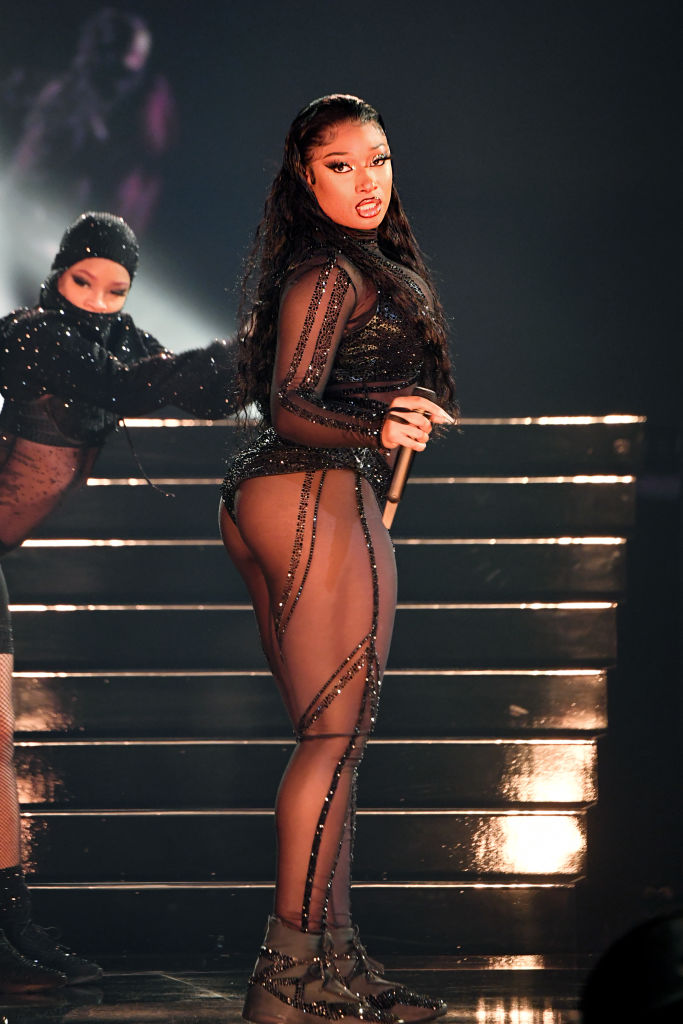 Moving the discussion on but staying focused on children, in another tweet she added: "Men that play "gangster rap" around their little boys are weird to me too. Got your little boy in the passenger seat rapping along to the most explicit content."
Truth is, the degree to which music affects us as human beings during the different stages of our lives isn't quantifiable, that's the bit which muddies the waters.
Research has revealed that music holds the keys to your body's pharmacy, and can promote or suppress the release of chemicals such as adrenaline and serotonin.
So while it would be foolhardy to suggest that music has no influence, it's important that the actual influence it does possess isn't overinflated either.
There are too many studies that have failed to prove a hypothesis in one way or another and until that all definitive piece of research is done, the debate will rumble on.
John Powell, a physicist who has also studied musical composition and spent four years writing a book called 'Why You Love Music', understood through his research that classical music makes shoppers buy more, gentle tunes can cure insomnia and 'amplitudes of transglottal airflow' impact on pretty much everything.
There's much to learn and while Zeze's observations aren't unique they remind us that honest scrutiny is still a prerequisite for a healthy society to stay balanced, thrive and prosper.