PRECEDING THE arrival of the first ever Grime movie and soundtrack, 'Against All Odds' on November 13, the video for the film's second single; 'Likkle Fish' D Double E featuring Triggz dropped tonight on GRM Daily.
D Double E is one of the most iconic Grime artists ever, so it was inevitable that he would feature on the soundtrack for Against All Odds. The track was produced by Rudekid.
In creating the music video for Likkle Fish, the directors sai they wanted to elevate the aesthetic of Grime visuals.
"Our aim was to create a short movie that captured the essence of Grime but elevated it to another world.
"For us, Grime icons like D Double E, are like superheroes so we wanted to create a visual palette that reflected this by referencing films such as Tron, Ready Player One and Men in Black."
The added: "We imagined D Double E in a Tron-inspired futuristic world weathering obstacles to deliver the last ever grime microphone to a Grime Mecca.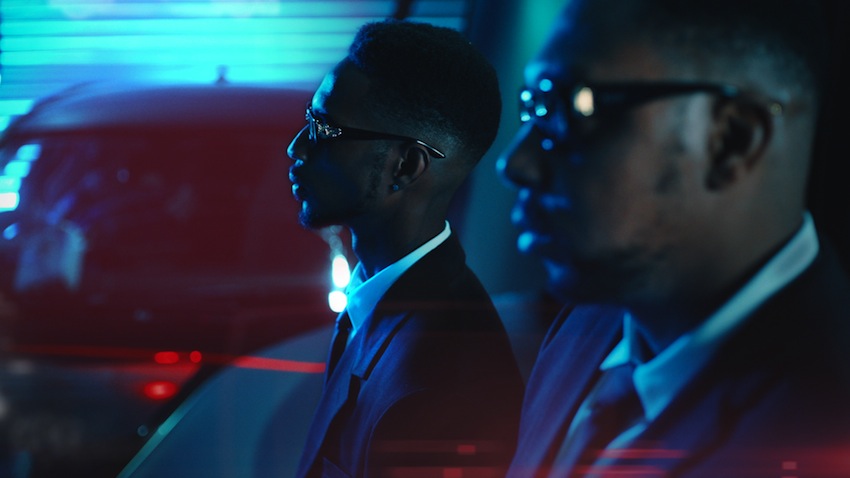 "D Double E and the featured artist Triggz were to be special agents, inspired by Men in Black, driving through a world featuring other drivers, such as the Merkel Man (Jammer) and cast from the film, Against All Odds, attempting to bring their mission to an end."
With the assistance of their souped up car and mechanic of the future, Lioness, they achieve their mission of delivering the microphone to the Grime Mecca. 
https://againstallodds.lnk.to/LikkleFishVideoPR​