TODAY SEES the Jäger Soho space welcome Poppy Ajudha and Joel Culpepper to perform live vinyl sessions.
From 2pm the South London musician Poppy Ajudha will be taking over the airwaves to perform 'Black Joy. Black Peace. Black Justice', a track dedicated to the movement for racial equality written during the weeks that the Black Lives Matter movement took the streets of London.
On the B-side she will record a stripped back version of another new track, 'Strong Womxn'.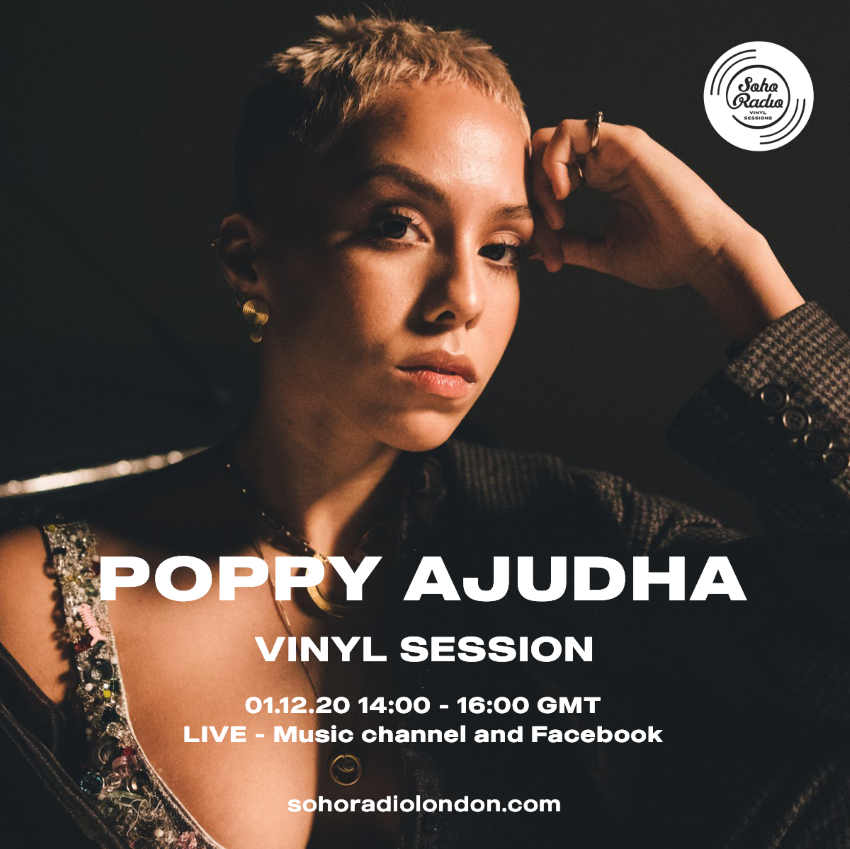 Afterwards and from 4pm, Joel Culpepper will join the Windmill studio to perform his soul and funk fuelled tracks 'Return' and 'W.A.R'.
Both tracks are part of what will be his new debut album 'Sgt Culpepper', a mix of contemporary soul/funk with nu jazz elements, hip hop/electronic beats and finely honed lyrics.
The final acetates will be auctioned by raffle, each ticket for £5, with all proceeds going to Black Minds Matter UK. 
Vinyl Sessions are an ongoing series at Jäger Soho (the collaborative space created by Jägermeister and Soho Radio) where artists perform live and record the tracks straight to vinyl creating a one-off acetate.
The vinyl is then played for the first time, live on air.
Ajudha epitomises the uniquely diverse musical culture that exists in London, her birthplace and hometown. Her background, the scene she has grown up in and musicians and creatives she regularly works with have all been pivotal in the forward thinking, socio-politically aware unique blend of soul, jazz, R&B and pop that she is creating.
Culpepper, a Peckham native, spent a lot of love and care into the making of Sgt Culpepper, which is an expansive and diverse array of sounds.
The artist, alongside executive producer and longtime collaborator Swindle, spent hours researching and decided to adopt the traditional album approach.
Both artists are supremely special.
It's a fully unique concept, and a really intimate performance.
Previous sessions have included TOY, IDLES and Deaf Havana. 
Check out What's On