THE HOLLYWOOD Foreign Press Association addressed the issues on a lack of diversity among their members at the 2021 Golden Globes, which saw the late Chadwick Boseman land best actor in a drama and British stars John Boyega and Daniel Kaluuya scoop major awards.
Admitting they had 'work to do', HFPA President Ali Sar, Vice President Helen Hoehne and former President Meher Tatna presented a united front at the mostly virtual ceremony. 
Hoehne said: "On behalf of the Hollywood Foreign Press Association, thank you for joining us tonight to celebrate the work of artists from around the globe, we recognise we have our own work to do,"
She added: "Just like in film and television, Black representation is vital. We must have Black journalists in our organisation.
Tatna said: "We must also ensure everyone from all underrepresented communities gets a seat at our table, and we are going to make that happen."
"That means creating an environment where a diverse membership is the norm, not the exception," Sar concluded.
"Thank you and we look forward to a more inclusive future."
Boseman's wife accepted the Golden Globes award on her late husbands behalf.
In an emotional moment she fought back tears and said Boseman would have said 'something beautiful, something inspiring," had he been here to receive the award himself.
Kaluuya, who scooped the best supporting actor in a motion picture film gong for his role in Judas and the Black Messiah, unfortunately had his acceptance speech ruined by a technical hitch but the xx-year-old is reported to have urged people to 'learn more about the real Fred Hampton', who the film is based on.
Boyega was recognised for his role as London police officer Leroy Logan in Red, White and Blue, part of director McQueen's Small Axe anthology
Landing the best supporting actor on television award, the 28-year-old admitted he couldn't quite believe he'd won.
"I thought it was gonna be one of them nights where … you go to your bed and just chill," he quipped.
Giving viewers at home a sneak peak of his loungewear to highlight the point he added: "I've got Balenciagas, guys. I've got tracking bottoms on my bottoms that I'm comfortable [in], but this is exciting."
Those success stories only served to highlight the embarrassing oversight of the 90 strong HFPA panel who selected the nominees but failed to acknowledge the globally acclaimed works of Michaela Coel's I May Destroy You and Issa Rae's Insecure.
Rae and Coe have moved the needle, just like Boseman, Boyega and Kaluuya their standards and artistry are second to none and quality of output is on a par with anything contemporary, yet, still no cigar.
It was nice to see Kemp Powers, co-director of Pixar's Soul, become the first the first Black debut filmmaker to win a Golden Globe in its 78-year-history.
Soul picked up awards in the Best Animated Film and Best Original Score and Powers is the second Black director to win in this category, following Peter Ramsey, who shared this award with Phil Lord, Christopher Miller and Bob Persichetti for 2018's Spider-Man: Into the Spider-Verse.
Prior to the awards a host of industry leaders joined the chorus of disapproval directed at the ineptitude of the HFPA selection panel.
One of those voices, filmmaker Ava DuVernay, said: "To be clear, pressure applied to the Globes and its partners from now on isn't about validation or shiny things from this particularly group.
"The truth that's not often discussed is that awards play a part in the economic reality of Black filmmakers, artists of colour and women creators in this business."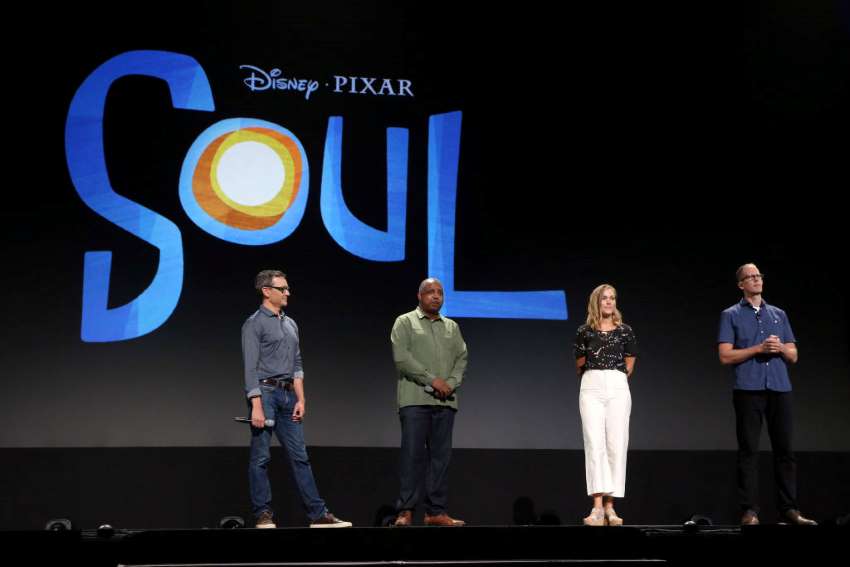 She added: "Unfortunately, those shiny things matter to those who finance, greenlight, produce, distribute and market our projects.
"Therefore, everyone must have balanced access and consideration so that the playing field can be more equitable for artists of all kinds, colours and cultures."
Chadwick Boseman took a pay cut to increase Sienna Miller's pay on the film 21 Bridges