THE FESTIVE period offers us that special opportunity to indulge in our favourite pastimes and for a lot of us, that means picking up a good book.
Whether it's an early Christmas gift, something to get you through your day or that title a friend really needs, these five suggestions could tickle your fancy.
The Dead Are Arising: The Life of Malcolm X – Written by Les Payne and Tamara Payne
An epic biography of Malcolm X finally emerges, drawing on hundreds of hours of the author's interviews, rewriting much of the known narrative. Les Payne, the renowned Pulitzer Prize–winning investigative journalist, embarked in 1990 on a nearly 30-year-long quest to interview anyone he could find who had actually known Malcolm X – all living siblings of the Malcolm Little family, classmates, street friends, cellmates, Nation of Islam figures, FBI moles and cops, and political leaders around the world. His goal was ambitious: to transform what would become over a hundred hours of interviews into an unprecedented portrait of Malcolm X, one that would separate fact from fiction.
Emily Knight: I Am Becoming – Written by A. Bello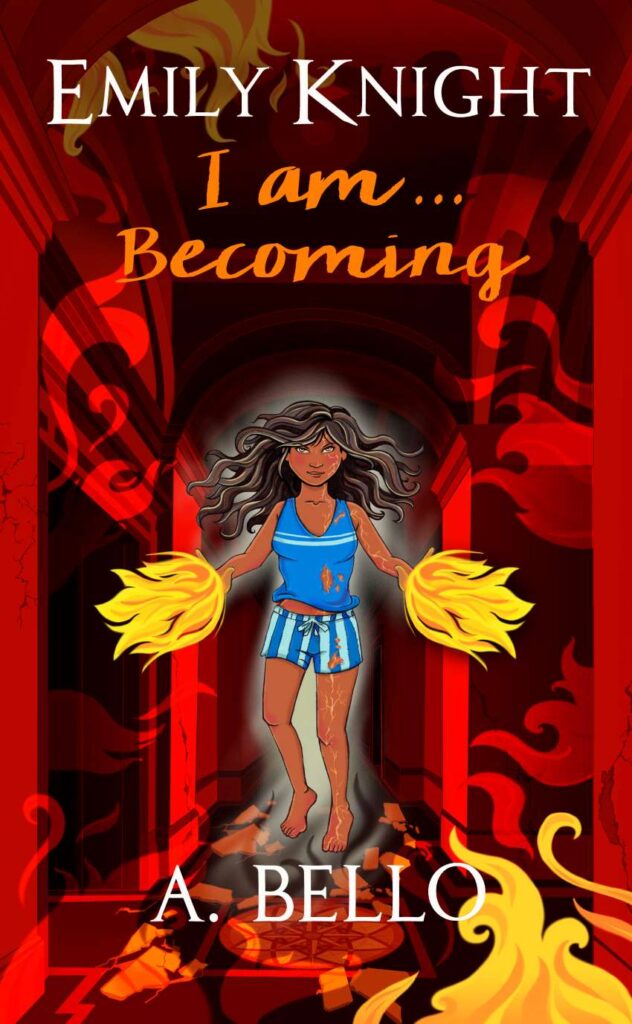 Homecoming. Sacrifice. Family. Fire. The Knights are finally reunited and ready to defeat Neci once and for all. But Neci is one step ahead and is targeting them one by one.
When one of Emily's best friends is kidnapped, Emily leads the elite team on a rescue mission but nothing can prepare them for what Neci has planned. The eagerly anticipated third book follows the incredible success of Emily Knight I Am… Awakened, which received a prestigious Carnegie nomination and enjoyed first place in the London's BIG Read 2019.
A Journey For Rowna The Loner – Written by Sherene Whyte
Fatherless and abandoned by her mother, young Rowna is left with her maternal grandparents in Jamaica with nothing to her name. Grandma Pearle is the poverty-stricken but kindly soul who raises Rowna and she has big plans for her granddaughter from day one.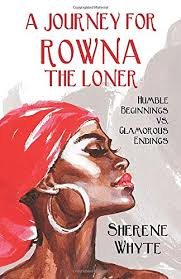 Rowna's life isn't easy, though. Growing up in Kingston means a childhood full of ups and downs. Emotionally traumatised from being abandoned, her darkest hours would be enough to lead any ordinary girl down the wrong path as she grows older. But her beloved grandma has instilled discipline, love, ambition and a strong moral compass into this young Jamaican girl.
And she works incredibly hard for her academic success. Will this be enough for Rowna to escape a life of poverty? Will she create her own rags-toriches? Or will she succumb to the poverty default mode, like many other Kingston girls have?
Skin: It Takes Blood And Guts – Written by Lucy O'Brien
Lead singer of multi-million-selling rock band Skunk Anansie, solo artist, LGBTQIA+ activist and all around trail blazer, Skin, is a global icon, and she has been smashing stereotypes for over 25 years. Her journey from Brixton to one of the most influential women in British rock is nothing short of extraordinary. "It's been a very difficult thing being a lead singer of a rock band looking like me and it still is. I have to say it's been a fight and it will always be a fight. "That fight drives you and makes you want to work harder… It's not supposed to be easy, particularly if you're a woman, you're black or you are gay like me. You've got to keep moving forward, keep striving for everything you want to be."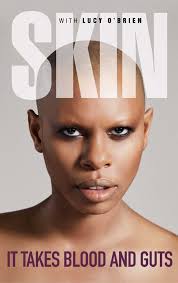 Born to Jamaican parents, Skin grew up in Brixton in the 1970s. Her career as an artist began in the '90s, when Skunk Anansie was formed in the sweat-drenched backrooms of London's pubs.
Since then she has headlined Glastonbury and toured the world, both as lead singer of Skunk Anansie and as a solo artist. Her success has been groundbreaking in every way, which has come at a personal cost. She has always been vocal about social and cultural issues, and was championing LGBTQIA+ rights at a time when few artists were out and gay. Told with honesty and passion, this is the story of how a gay, black, working-class girl with a vision fought poverty and prejudice to write songs, produce and front her own band, and become one of the Britain's most influential women.
The First Woman – Written by Jennifer Nansubuga Makumbi
For one young girl, discovering what it means to become a woman in a family, a community and a country determined to silence her will take all the courage she has. Growing up in a small Ugandan village, Kirabo is surrounded by powerful women.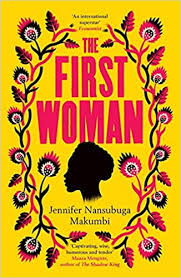 Her grandmother, her aunts her friends and cousins are all desperate for her to conform, but Kirabo is inquisitive, headstrong and determined. Up until now, she has been perfectly content with her life at the heart of this prosperous extended family, but as she enters her teenage years, she begins to feel the absence of the mother she has never known.
The First Woman follows Kirabo on her journey to becoming a young woman and finding her place in the world, as her country is transformed by the bloody dictatorship of Idi Amin.