THE BERNIE Grant Arts Centre's Tottenham Literature Festival, a bold festival of words, kicks off today.
This year's festival focuses on the theme of 'Connectedness'.
Against the backdrop of social isolation, the devastation of COVID-19 and the rallying cry that Black Lives Matter, Tottenham Literature Festival arrives a week before Christmas to encourage community and a joyful celebration of Black narratives and stories.
The festival brings together award-winning authors and incredible artists from Tottenham and beyond including Ify Adenuga, Derek Owusu, Maaza Mengiste, Linton Kwesi Johnson, Stella Dadzie, Jay Bernard, David Lammy, Gary Younge, Jessica Horn, Lola Shoneyin and Zukiswa Wanner.
With a packed blended programme of virtual storytelling, workshops, conversations and outdoor screenings Tottenham Literature Festival continues to celebrate the word and storytelling in all its glorious forms.
Here are some programme highlights. All events are free with a pay what you can model:
Outdoor Screenings:
Join us on the Square for projected screenings of commissioned films every night of the festival from 5 – 7pm. All films are captioned with English subtitles.
Monday 14 – Wednesday 16 December, 17:00 – 19:00 (GMT): 
Maaza Mengiste's The Shadow King
Watch a dramatic reading from Booker prize shortlisted novel The Shadow King, written by Maaza Mengiste and performed by poet and actor Yusra Warsama.
Thursday 17 – Saturday 19 December, 17:00 – 19:00 (GMT):
Linton Kwesi Johnson's For Bernie Grant in Memoriam 
Watch iconic reggae poet and recording artist Linton Kwesi Johnson give a powerful reading of his poem BG (for Bernie Grant in memoriam 1934-2000) to mark the twentieth anniversary of Bernie Grant's passing.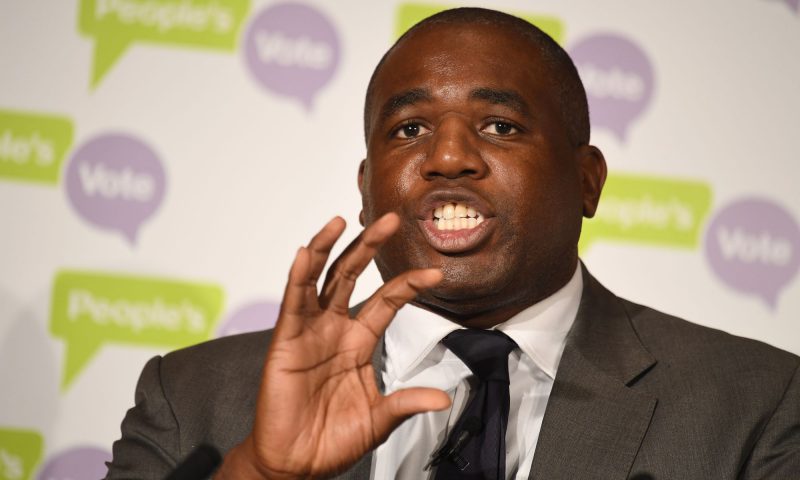 Virtual Talks:
Tottenham Literature Festival brings you four talks exploring the theme of 'Connectedness' from an intergenerational perspective. All talks are BSL interpreted by Eze Ani and Nakisayi Musungwa.
Tuesday 15 December, 20:00 – 21:15 (GMT):
Celebrating the Windrush Legacy and Literature 
Featuring award-winning poet Jay Bernard, the Rt Hon David Lammy MP for Tottenham and author of Tribes, award-winning author, broadcaster and professor Gary Younge, Island Girls Rock podcaster Chantal Miller and others.
Wednesday 16 December, 20:00 – 21:15 (GMT):
Feminism, Activism & Literature 
Featuring poet and playwright Tolu Agbelusi, feminist activist and poet Jessica Horn, activist and co-founder of OWAAD Stella Dadzie, award-winning authors and publishers Zukiswa Wanner, Lola Shoneyin and co-founder of BORN::FREE Belinda Zhawi.
Thursday 17 December, 20:00 – 21:15 (GMT):
Endless Fortune: A conversation with Ify Adenuga and Derek Owusu
Feminist, fighter and mother of Skepta, JME and Julie Adenuga, Ify Adenuga is joined by Tottenham based award-winning author Derek Owusu about her new memoir. Featuring a commissioned poetic reading by long time Tottenham resident writer and music archivist Jesse Bernard.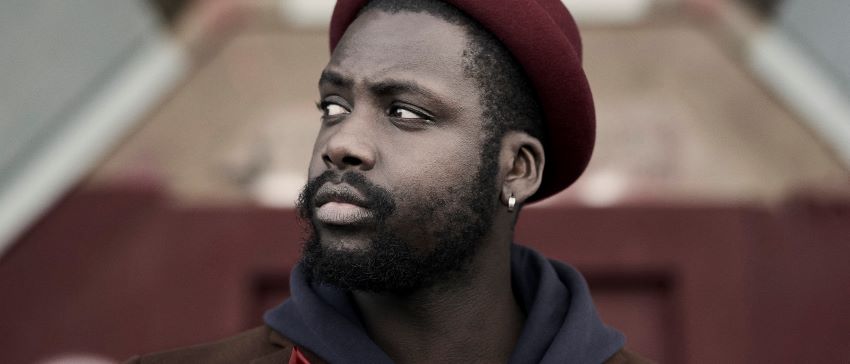 Friday 18 December, 20:00 – 21:15 (GMT):
Maaza Mengiste in conversation with Hannah Azieb Pool
Booker finalist Maaza Mengiste in conversation with Hannah Azieb Pool, CEO and Artistic Director of the Bernie Grant Arts Centre, about her career, women in war and The Shadow King.  Talk will open with screening of commissioned The Shadow King film. BSL interpreted by Ali Gordon.
This is a pre-recorded event, if you have questions for Maaza Mengiste please submit your questions here before Monday 30 Nov, 20:00 (GMT).
Virtual Workshops:
All workshops are BSL interpreted.
Monday 14, Wednesday 16 and Friday 18 December, 12:00 – 13:00 (GMT):
'Finding Your Voice' workshop with Yvonne Battle-Felton
Come and discover your writing voice in lunchtime workshops with Yvonne Battle-Felton, award-winning author of Remembered! This is presented in partnership with Dialogue Books. BSL interpreted by Rachel Jones.
Saturday 19 December, 11:00 – 13:00 (GMT):
Open Letters: Joy and Power in Advocacy with Alexandrina Hemsley
An anti-ableist workshop centring power and joy in social advocacy work through letter writing with choreographer, performer, writer, mentor and educator Alexandrina Hemsley. BSL interpreted by Dionne Thomas and Rebekah Spencer.
This workshop is open to everyone, and we encourage Black and disabled participants to apply. Limited spaces available.
Saturday 19 December, 13.45 – 14.30 (GMT):
Shake It Off! dance workshop with Elsabet Yonas
A space for joy, fun and movement! This dance workshop is for you to shake off the year and engage your body in joy and movement however and wherever you are. And you don't need to be a good dancer (whatever that is!). BSL interpreted by Catrina Nisbett.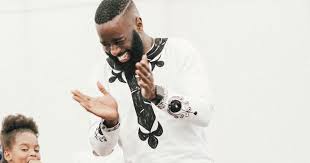 Digital Family Storytelling:
Discover fun imaginative storytelling films and audio stories for young children in KS1 and KS2. Featuring Jan Blake, Alim Kamara and Maimouna Jallow. All films are captioned with English subtitles.
Tottenham Literature festival is presented by the Bernie Grant Arts Centre and is proudly supported by Arts Council England and Windrush Day 2020 Grant.
#TLF20 MORE INFO HERE: www.berniegrantcentre.co.uk