PRESIDENT BARACK Obama's A Promised Land has sold over 147,000 copies across all editions in the UK and Ireland during its first five days on sale, and soared straight into the UK Official Top 50 number one spot.
We saw incredible pre-orders in the weeks leading up to publication, both through shops and online

Kate McHale, Campaign Manager at Waterstones
The book is the first volume, of two, of Obama's Presidential memoirs. 
Despite bookshops in England being closed due to lockdown, for the UK, Penguin Random House can report hardback sales from retailers in excess of 80,000 copies.
The audio edition sold 59,112 copies – the biggest first week sales for any Penguin Random House UK audiobook –  and the ebook sold 4,566 copies. In Ireland, where bookshops have also been closed, the hardback edition sold 3,770 ICM.
Kate McHale, Campaign Manager at Waterstones said: "Last week's long hoped-for publication of A Promised Land was undoubtedly one of the highlights of a challenging autumn.
"We saw incredible pre-orders in the weeks leading up to publication, both through shops and online.
"For those shops under lockdown it has been a chance to welcome customers to safely collect reservations, and to connect through beautiful window displays, along with their social media.
"Customer interest remained buoyant in the week of publication, supported by amazing publicity, and with strong sales set to continue A Promised Land is certain to be on many a Christmas wish list." 
Independent bookshops have also been quick to celebrate their sales. Hazel Broadfoot of Village Books said: "It's selling really well, the numbers are absolutely exceptional in such a few days.
"Looks like this will be our biggest non-fiction tile of the year by a long way" and Louise Ashmore at Read Holmfirth said "Our customers have been incredibly excited about this book, as are we. We had a large number of pre-orders and sales have been very good since.
"It's the perfect book for the times".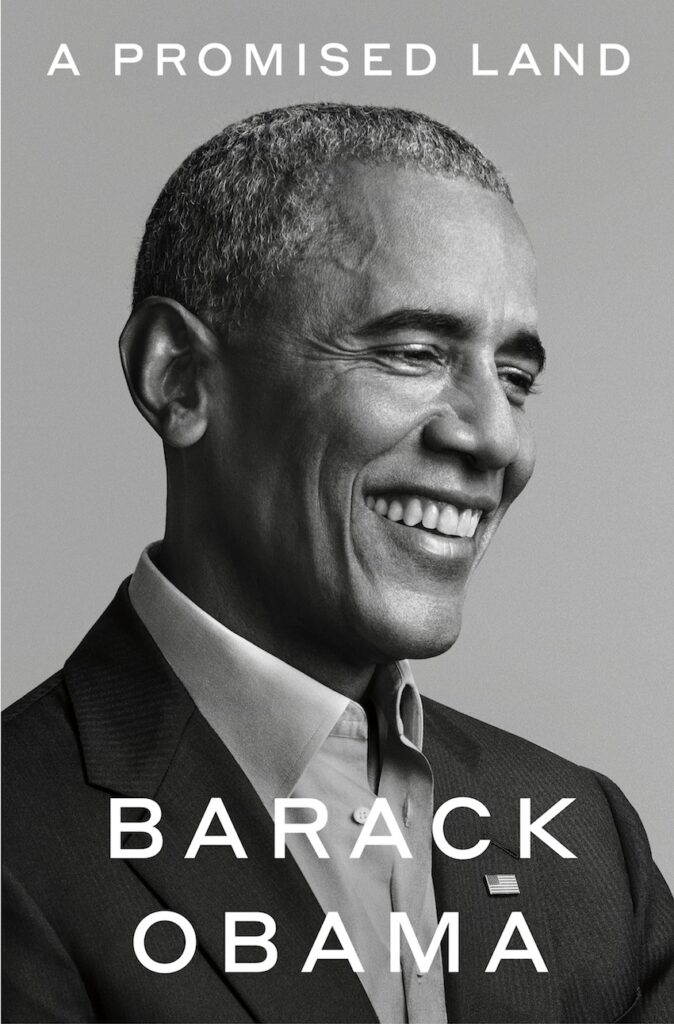 Vivian Archer at Newham Books also said: "First week sales have been excellent – with fantastic support from our loyal customers who flocked to support our pre pub offer".
Last week, over three million people tuned into BBC One to watch a 30-minute primetime standalone interview, Barack Obama talks to David Olusoga, making it the fourth most watched show of the year in its slot.
The interview has also been shown on BBC News and BBC World News, as well as broadcast on BBC Radio 4 and the BBC World Service.
An extended podcast version is available to download on BBC Sounds and Olusoga was interviewed about meeting Obama on an edition of Emily Maitlis and Jon Sopel's Americast podcast entitled Barack Obama's Big Book.
BBC Radio 4 will broadcast an abridged reading of the A Promised Land audiobook, read by Obama himself, serialised over two weeks as Radio 4's Book of the Week from Monday 14 December.