AYANNA WITTER-Johnson kicks off 2021 in style with the release of new three-track EP produced in celebration of Black history, culture and identity.
We are in the midst of having our basic freedoms challenged by something outside of ourselves and it's easy to give up hope. We need to gather personal strength and remain purposeful

Ayanna Witter-Johnson
'Rise Up' features Akala and also includes two exclusive new tracks 'Declaration Of Rights' featuring Cleveland Watkiss and 'Rise Up Riddim'.
The EP is a mix of reggae, soul and classical, which produces a unique sound and vibe.
Witter-Johnson is the definition of eclectic soul – a singer, songwriter, cellist, composer, producer and arranger with phenomenal musical prowess, mesmerising vocals, uncompromising lyrics and mastery of the cello.
She unapologetically imprints her unique musical signature into her music and her new 'Rise Up' EP pays tribute to Ayanna's Jamaican roots, with its authentic urban grittiness against the backdrop of her incredible musicality, it does not disappoint.
'Rise Up' was originally recorded with the respected rapper, author and activist Akala for Witter-Johnson's debut 'Roadrunner' album, which was released last summer, and with its lyrics 'Free from where you were bound. Leave the chains on the ground. Time to turn this thing around..' is a rousing call to action from Witter-Johnson to her Black community, its narrative for equality and empowerment, although created some years ago, is still so fresh and relevant for today.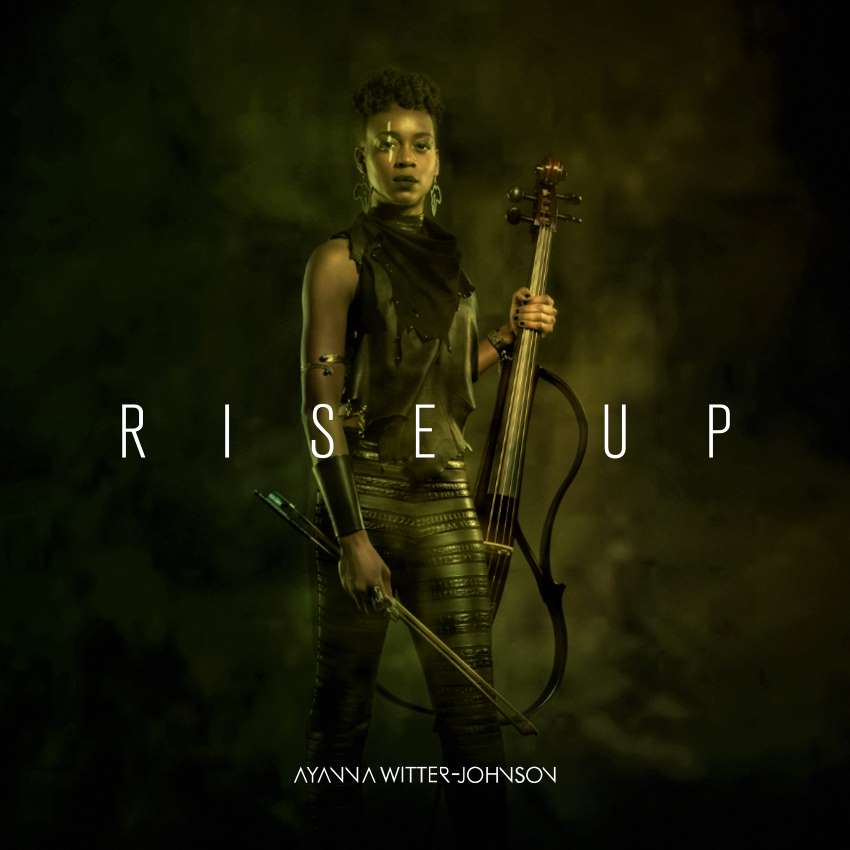 The powerful video to be released in the coming days features a protest march.
'Declaration Of Rights' is a fresh, yes visceral cover of the iconic track from reggae band The Abysinnians', featuring the one and only Cleveland Watkiss on vocals and beatboxing duties.
It sees Ayanna use her virtuousic tap, strum and bow to her cello, her soulful voice takes a reggae lilt and perfectly combines with Cleveland's jazz harmonies.
The video is directed by Create Not Destroy, narrated by celebrated black culture academic Mykaell Riley and 'lovers rock' vocalist Carrol Thompson and features a stunning visual treatment of shadowy imagery, emphasising the powerful lyrics.
Meanwhile 'Rise Up Riddim' is a stunning instrumental classical meets reggae riddim, with a video seeing a row of statuesque Ayannas stepping and strutting around a row of cellos.
Witter-Johnson said: "'In 'Rise Up' I created a song with a strong message specifically influenced by my Jamaican heritage.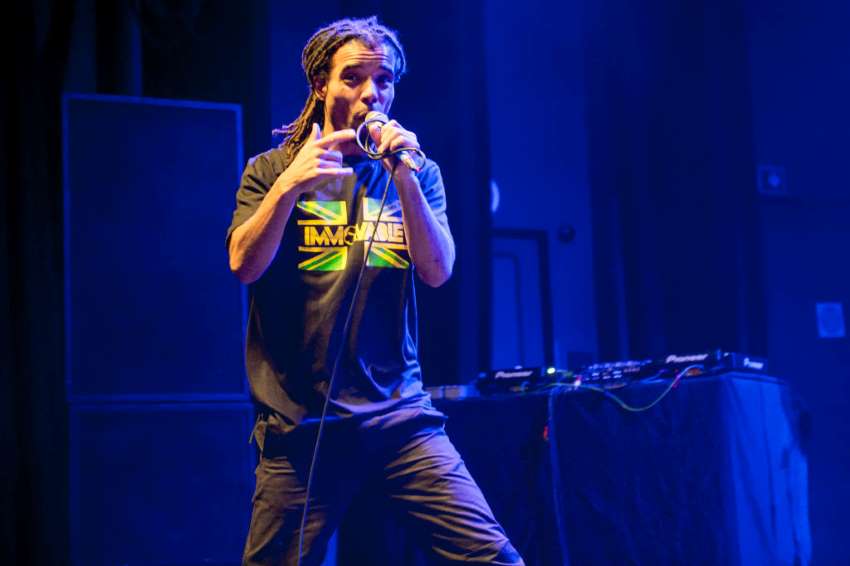 "The starting point was a dancehall riddim that informed the main cello riff. Lyrically, I challenged myself to create something uplifting with an uplifting message and it just flowed.
"I wrote the song for the next generation in the black community to remember they are the key to the future. To celebrate their culture, and to be proud of it.
"We are in the midst of having our basic freedoms challenged by something outside of ourselves and it's easy to give up hope. We need to gather personal strength and remain purposeful, inspired and on track more than ever. Now is not the time to give up on your dreams.
"No matter how hard things seem, Rise Up. With the EP, I wanted to release a body of work that celebrates and pays homage to my ancestral heritage and act as a wake-up call for us all to understand our rights and stand in our glory. To inspire us to embrace our history and claim our birthrights of freedom and joy. 
"Black History and culture is so important to celebrate and mark achievements and contributions made all year round and firmly move from a marginalised position to a permanent place in World History."
Cleveland Watkiss said: "Being a fan of Ayanna's work for many years, I was very fortunate to have her feature at my special Earthday concert at the QEH-Southbank part of the EFG London Jazz Festival 2019. 
"From the catalogue of songs I've been performing with the *Great Jamaican Songbook* project, I asked Ayanna to rework this classic masterpiece, originally sung and recorded by the Abyssinians, because I knew she would tear it up in her inimitable style. Hear for yourselves."
Akala said in his 'Rise Up' lyrics: "Can you feel it the spirit of people calling? Resist oppression the power hungry the fallen….More dangerous the chains on our brain than on our limbs…Creating our future right now with how we live…All this in our bones to dethrone their own myths.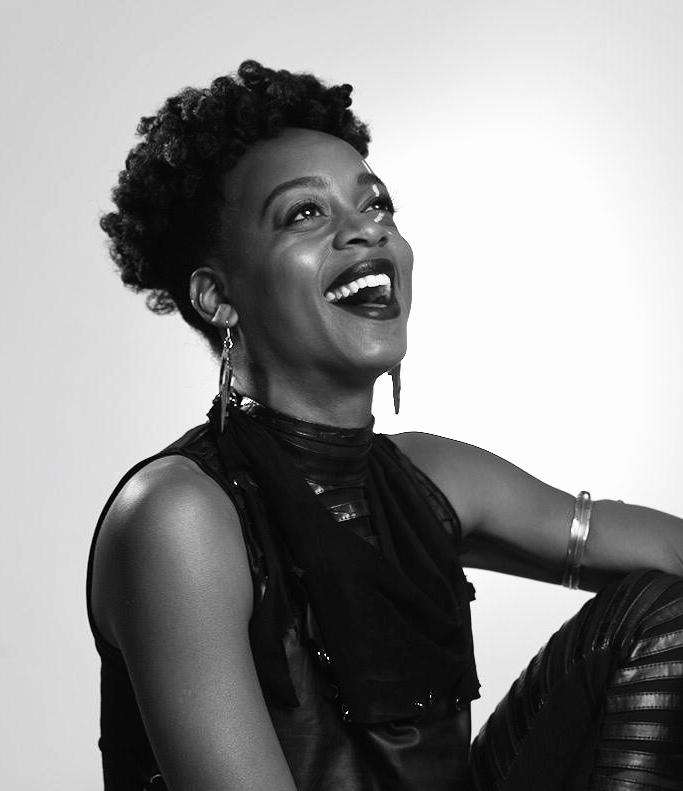 "Aim all that we have by showing our own gifts. People, the time is now so rise up. Once we rise up, you know that the time's up!"
Witter-Johnson is a rare exception to the rule that classical music and eclectic soul cannot successfully coexist.
The British-born musician graduated from London's prestigious Trinity Laban Conservatoire of Music and Dance and New York's Manhattan School of Music with firsts.
She released her EPs Truthfully and Black Panther in 2014and critically acclaimed debut album 'Road Runner' in Spring 2019 with its two subsequent singles 'Nothing Less' and 'Crossroads'.
Witter-Johnson has extensively toured the UK and Europe and enjoyed an incredibly successful 2019, performing at The Roundhouse and Cadogan Hall.  
Despite the challenges of 2020, she did a livestream for Royal Albert Hall, appeared on BBC TV for the Proms, took part in Trinity Laban's Virtual Orchestra, picked up an AIM Award nomination for 'Best Live Act', appeared in the Channel 4 doc 'Sing It Loud: Black and Proud', presented two shows at Wigmore Hall and appeared on BBC Radio 3's The Classical Life', co-wrote and featured on Anoushka Shankar's song 'Those Words' from the Grammy nominated Love Letters EP and featured on Nitin Sawhney's stunning new single 'Movement Variation II'.
History of black protest songs explored in Channel 4 documentary