LOOKING FORWARD to the year ahead gets the mind focused on who is going to make an impact? Who is going to be one to remember? Who is going to ensure that they take life by the scruff of the neck and make their every dream come true? Who is going to be one to watch? This list represents that energy.
Lets us know who would be on your Ones To Watch in 2021 list in the comments.
Zeze Millz
Some of the content this young lady was involved in last year was brilliant. Her interviews have improved as she has become more experienced and the growth is great to see. What Zeze brings to the table is a raw and honest conversation focused on exploring views held by the younger generation of black adults. Too often their views and pattern of discourse isn't given the room it needs to breath and work itself out, the Zeze Millz Show gives it that space. May 2021 bring more of the same.
Jade Morgan
Jade is one of the very few black women working at leadership level in the game and efinitely One To Watch. As general manager of Leicester City Women, she has played an integral part in the club's development, growth and smooth transition this summer, moving from a part-time team into a fully professional outfit. Jade is also a board member of Women In Football.
Jobi McAnuff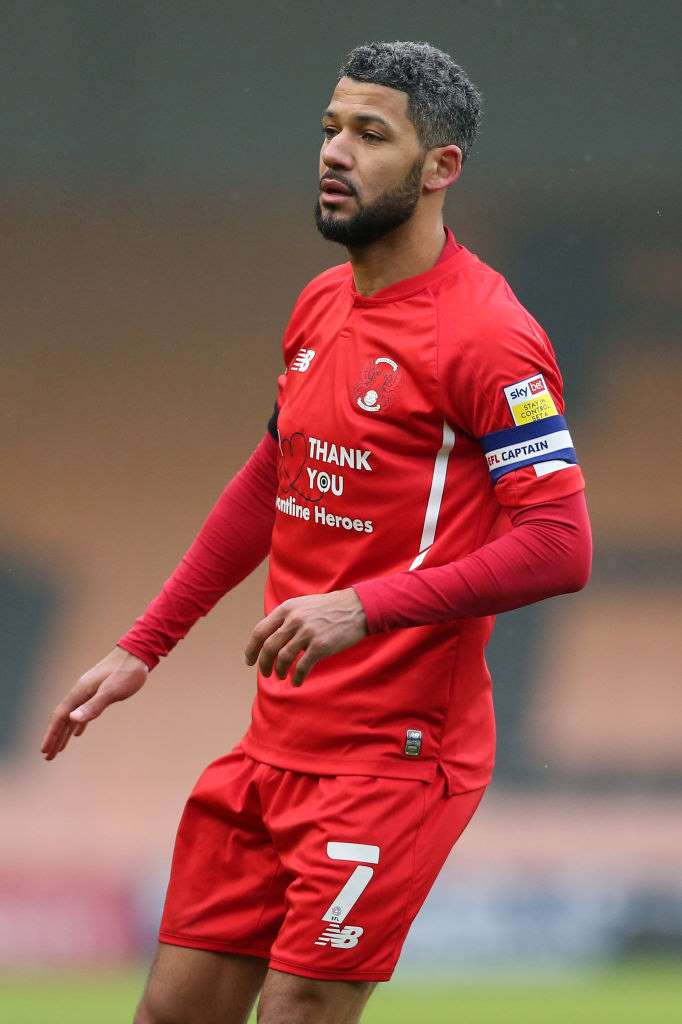 Current player at Leyton Orient, tthe midfielder has a wealth of experience playing for Wimbledon, West Ham, Cardiff City, Watford, Reading and Stevenage. Jobi has 32 caps for Jamaica and featured for the Reggae Boyz in the 2016 Copa America. He is a pundit for Sky Sports, BBC Sport, BT Sport, talkSPORT, Quest and the Premier League channel.
Rianna Patterson
Rianna, a videographer, photographer and the founder of Dominica Dementia Foundation, is set to produce a documentary film on dementia. The documentary will be filmed in the UK and Commonwealth of Dominica and will also include other Caribbean countries. The 23-yearold was awarded the Queen's Young Leaders Award by the Queen in 2017 for her work in the field.
Jordan Nash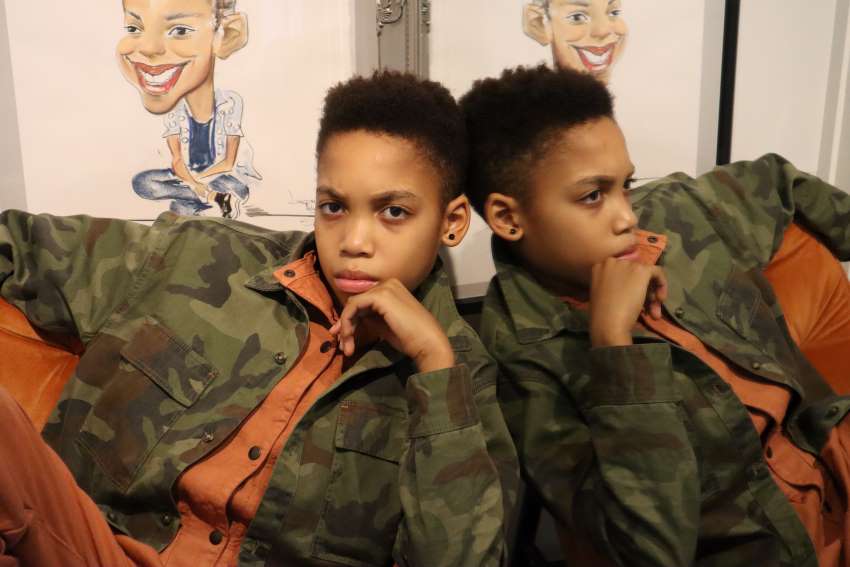 Last year the 13-year-old featured in Come Away , which starred Angelina Jolie and David Oyelowo, and you can expect to see him popping up in a few more high-profile projects in 2021. Being nominated for best supporting actor for his role as Omar in the live action animated musical fantasy film Aladdin at the Young Entertainer Awards last year has only whet his appetite to become even more successful. Check out his interview at voice-online.co.uk.
Elicia McKenzie
Elicia is an artist based in London, who mainly specialises in oil paints to create either a representational or abstract art. Elicia's recent work Movement was inspired by her love of cars and Portraits of Black Icons was triggered by the death of actor Chadwick Boseman. Elicia's accomplishments to date have included commissioned artwork for individuals, businesses and entertainment industry. She is represented by UK black arts agency Disrupt Space (disrupt space.org), who are also One To Watch and you can see more of her work on elicia mckenzie.com
Skeamer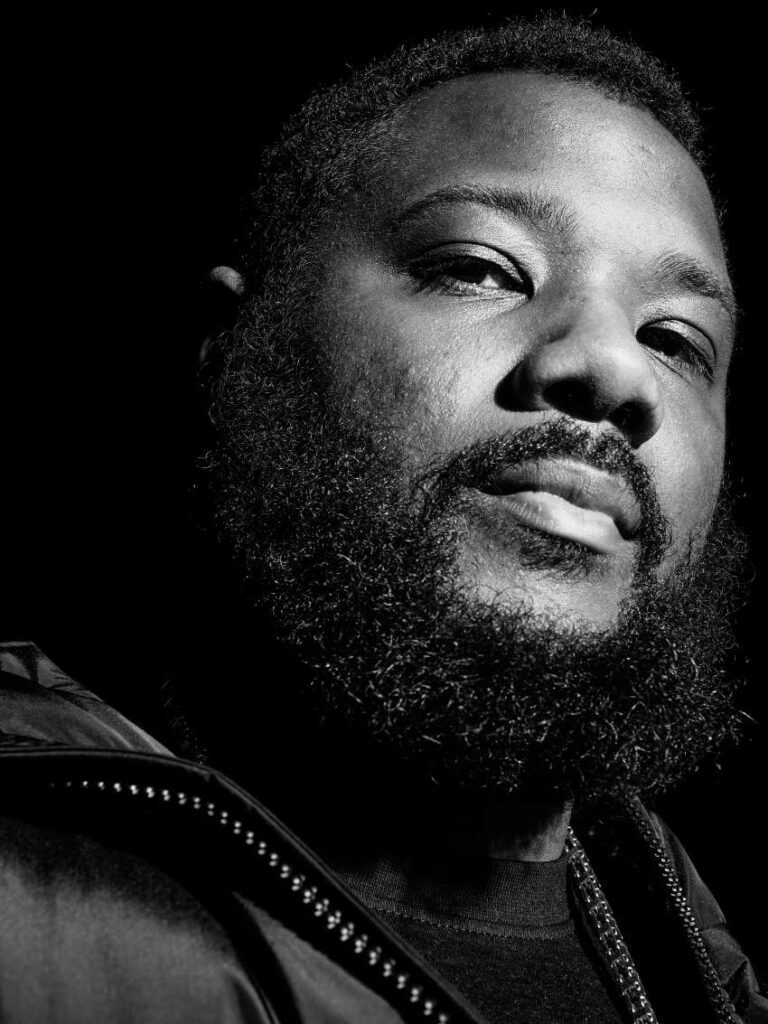 On the brink of breakthrough, south London Drill artist Skeamer released Stay Real at the back end of 2020 featuring Scorcher and Snap Capone. His groundwork and consistency as an artist over the past two years have been impressive and in the last 11 months he has delivered four hard-hitting solo and collaborative tracks in the form of Talk To Me, Money ft Skore Beezy, War Ready ft Bigga and most recent release Action , featuring Skore Beezy and Clue. To date, his single Toast Up has more than 2.1 million streams on Spotify and over 7.3 million views on YouTube. Keep your eye on this man, he's in the zone.
Kamille
Do you know about pop powerhouse, singer, producer and Britain's most successful female songwriter Kamille? She used to be a musicobsessed stockbroker in London's financial district but now her songwriting credits have contributed to over four billion Spotify streams and more than three billion YouTube streams. She's been One To Watch for a minute and recently written for Dua Lipa and AJ Tracey x Mabel, had two consecutive number one singles for Jess Glynne and Clean Bandit, and more. She's hailed as "our favourite writer" and "the fifth member of Little Mix" by the girls themselves, after joining them on stage and writing over 22 of their tracks including hits Black Magic and Shout Out To My Ex. Kamille had another stellar year in 2020 where she shared her gorgeous single Somebody featuring Ebenezer and 2021 holds more and more of the artists own music.
Christian Malcolm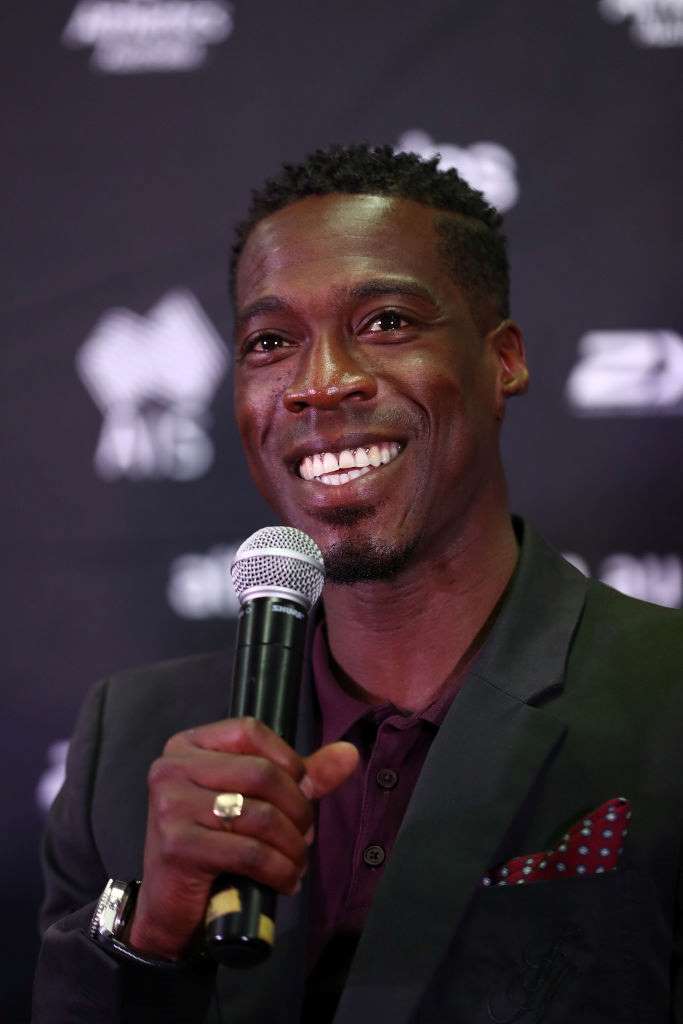 If you check out The Voice online platform on YouTube and have a deep dive you will see an interview with Christian Malcolm celebrating his win at the National Championships in Birmingham. So it's nice to see 10 years
later the sport has recognised his achievements as an athlete and given the Welshman an opportunity to impart his extensive knowledge in the role as head coach of British Athletics' Olympic programme. He is the first black person to have the role, which comes with a lot of pressure, especially in an Olympic year. The next 12 months represent a crucial time for British track and field and the community will be wishing Christian the best of luck.
Dr Miranda K. Brawn Esq
Multi-award winning Dr Miranda K. Brawn Esq is recognised as a trailblazer and honoured numerous times as a financial executive, senior lawyer, philanthropist, success coach, diversity, inclusion and sustain
Lifestyle ability leader, board and political advisor with a successful background in financial services, law and consulting. Definitely One To Watch her responsibilities also include advising the UK Government and the House of Lords. Named as one of the UK's leading diversity champions and founder of the UK's first diversity leadership charity (tmbdlf.com), which made UK history in October 2016, Miranda is also a media contributor and a highly sought-after international speaker with her first published book out this year.
Sherry Davis
Sherry Davis has been honing her vocal skills and piano playing from a young age, thanks in part to a gospel music upbringing and childhood love for Minnie Riperton, Jill Scott and Lauryn Hill. After a four-year stint writing and performing with top flight electronic music acts such as Netsky, Logistics and Shadow Child, Sherry has returned to her roots through a new, afrosoul project called Ashirah Sounds. Stripping everything back to piano, vocals and organic instrumentation, Sherry is producing a debut album that she describes as cinematic afrosoul, fusing British soul music with traditional African rhythms. She will be launching the album with a documentary about reconnecting with her Kenyan heritage this year.
Bashiyra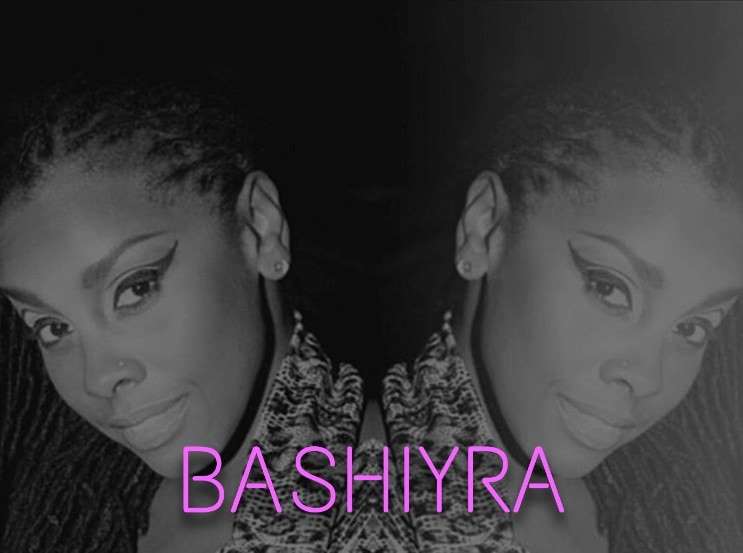 There's a new album coming from singer, songwriter, producer, vocal coach and singing lecturer Bashiyra this year. Her last album, Independent , gained a top five place in the UK soul charts in 2018 – six years after her rousing performance at the opening ceremony of The London 2012 Paralympic Games, which garnered a subsequent personal thank
you letter from the then UK prime minister David Cameron. Bashiyra began her career delivering backing vocals for big-hitters such as Michael Bolton, Patti Labelle, and Diana Ross, but this could her year to steal the spotlight.
Enny
It's hard not to be impressed with south east London rapper and singer Enny, the young lady really hasn't put a foot wrong and as far as organic talents are concerned her skill level is undeniable. In a crowded space Enny has stood out leaps and bounds and nothing seems too forced. Those who are already fans and on board the hype train have every reason to be excited about Enny. Provided she stays on a similar trajectory for 2021
music lovers are in for a treat. If this is a new face for you, check out single Peng Black Girls today.
Nines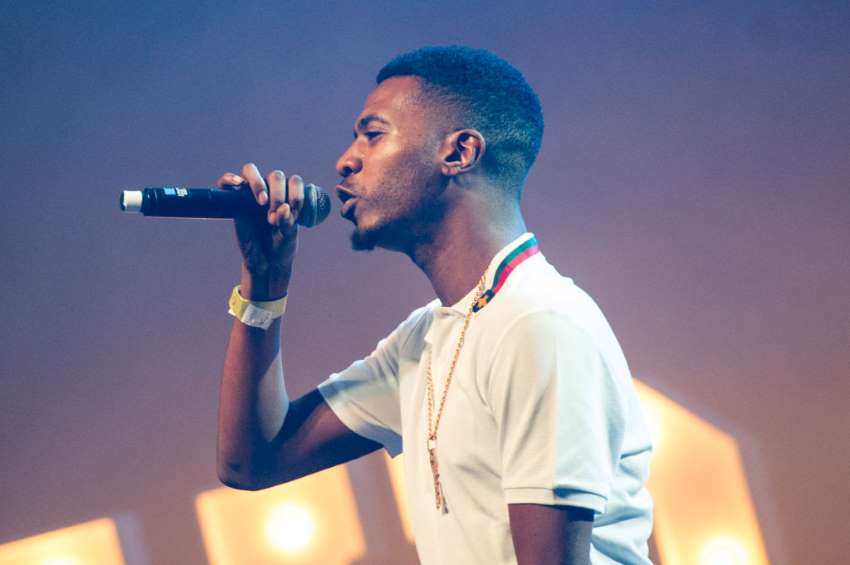 He's no new face to the scene but something tells us that Nines will be one to watch this year. The multiple 2020 MOBO award winner dropped a number one album Crabs in a Bucket last year, which propelled his cult status. The controversial rapper isn't shy of speaking his mind and 2021 will be a revealing year for the London artist.
AP – MadeYou Think101_
There wasn't much to know about the founder of Instagram platform MadeYouThink101_ prior to the Zeze Mills interview he did last year (check that out of you haven't), but the world's a better place for him doing it. The context and vision AP provided as his motivation behind what he has created was a breath of fresh air. More importantly, it spoke to a generation that may have those aspirations and discussions behind closed doors, amongst their peers, but rarely hear it replicated by someone that is actually doing it. Even more importantly by someone they can relate to. Among a growing plethora of platforms producing similar content from a similar perspective, MadeYouThink101_ offers a space for like-minded
discourse which ultimately helps bring balance to the bigger picture.
Lashana Lynch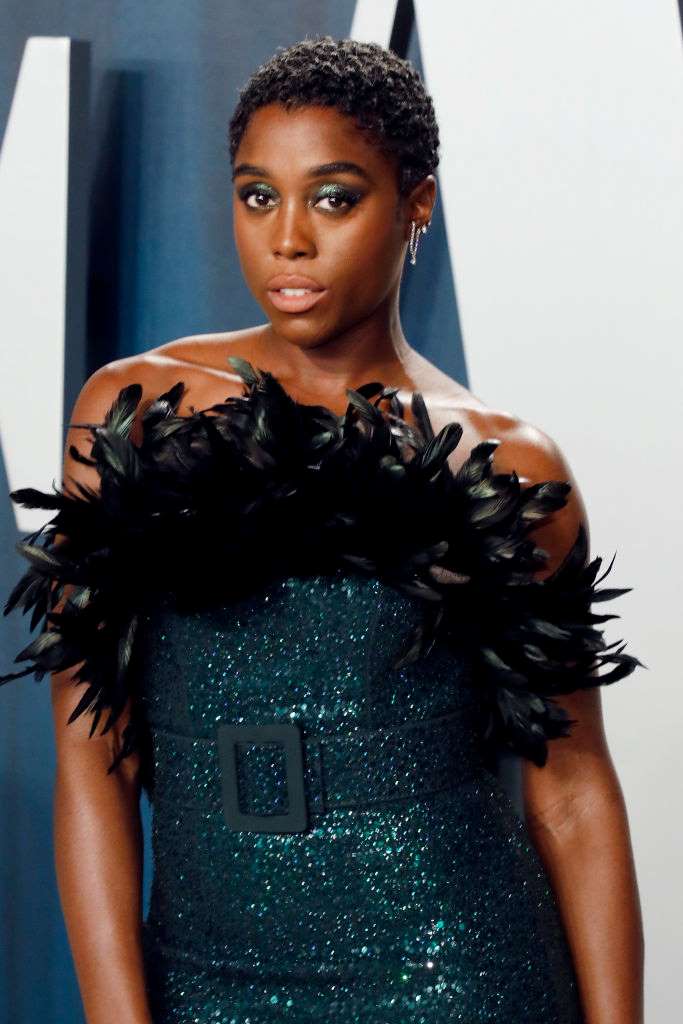 The James Bond movie No Time to Die is slated for a April 2021 release and this young lady will be a very big part of the fuss and focus. Lynch, a new '00' agent who entered active service some time after Bond's retirement and was assigned the 007 number, will be the first black and female agent. The plot sees Bond (Daniel Craig), who has left active service and is enjoying a tranquil life in Jamaica, visited by an old friend from the CIA who needs his help. Featuring Naomie Harris, No Time to Die is the 25th instalment in the James Bond film series. Lynch is most certainly One To Watch.
Jaydee Dyer
NBA sports presenter Jaydee Dyer has been building, chipping away at a media career that saw him co-host the Football Black List last year. Fast becoming a familiar face on Sky Sports, the young presenter is undoubtedly one of the best television sports broadcasters of his generation. On a upward curve, supporters of this young talent will be looking forward to seeing him covering even more premium sports events.
Lauren James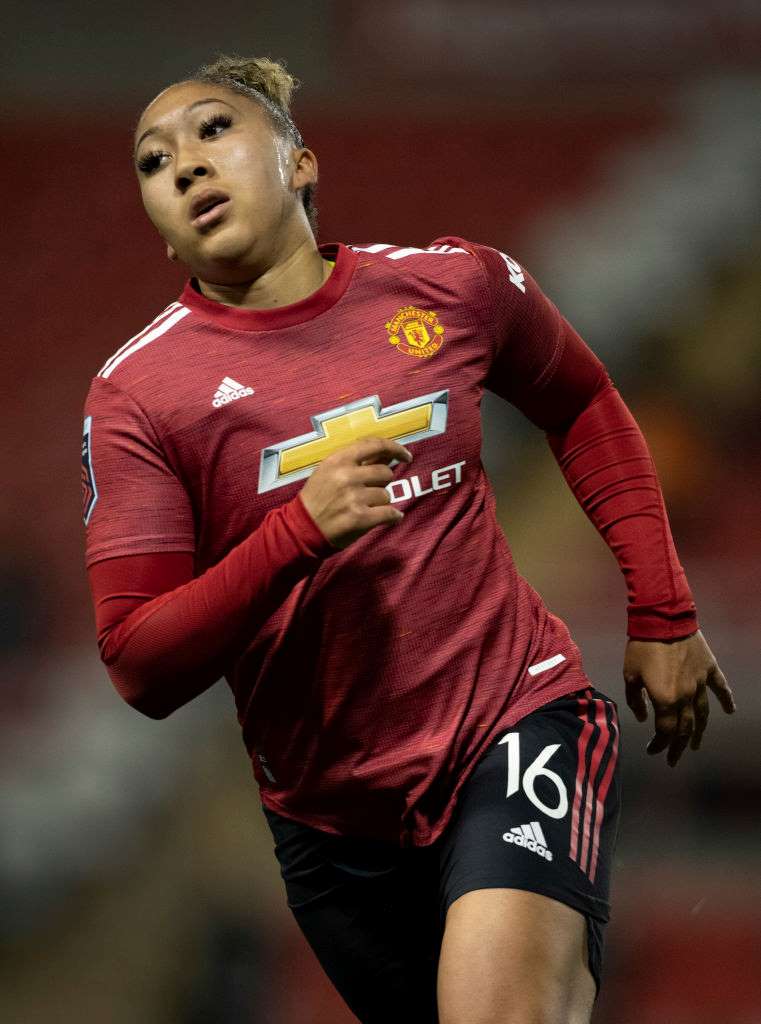 It's going to be a big year for this young lady, a really big year. A l r e a d y frightening opposing defenders with her blistering pace Lauren, still just 19 years old, is a million miles from the finished article. Genuinely seen as the standard bearer for the next wave of England footballer, the
Lambeth-born player received her first call-up for the senior squad in November 2020. Older brother Reece is a regular with the England men's senior squad and the pair will become the first brother and sister duo to represent England if the Manchester United player goes on to make her full senior debut this year.
Munya Chawawa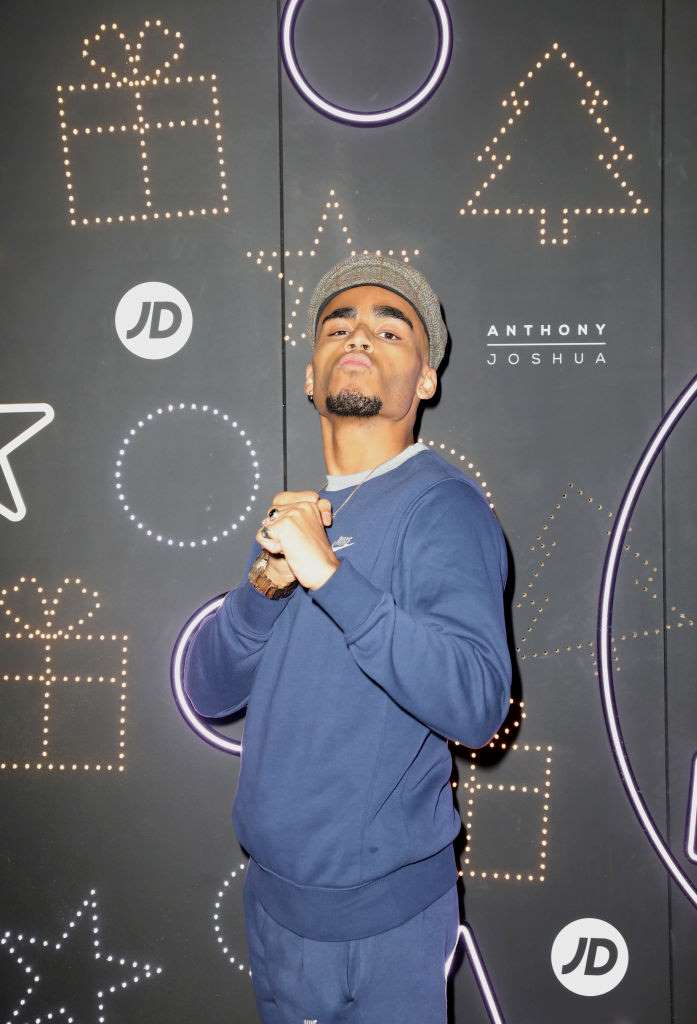 No pressure, but 2021 is looking like being a monster year for this comedian and social commentator. Last year, where any of his skits were concerned he simply did not miss, it was bullseye after bullseye as the proud British-Zimbabwean performer captured the mood of the nation with every piece of content he put out. The speed with which he responds to incidents is a standout feature as is his workout rate. The dots have lined up for Munya, long may he reap the benefits.
Stevo The Mad/Dad Man
If you are a hardcore follower of this online breath of fresh air then you'll know that his brand of comedy isn't for all. However, the success the Londoner has experienced over the last couple of years is nothing short of a feel-good movie in the making. He's the personification of the boy done good. He's done it the hard way. He's believed in himself and his brand of humour from the jump. He's learned his lessons along the way, brought up his kids in front of the world and cultivated a staunch following on Snapchat and Instagram that is a testament to his industrious commitment to consistent creativity and endeavour. If you don't follow him already, check out his Stevo The Dad Man series on Snapchat, especially if you needed a reason to download the app.
Pa Salieu
After the 2020 he had it's easy to put Pa Salieu on a ones to watch in 2021 list and we're betting he'll be on pretty much everyone else's, too. The British-African artist based in Coventry is rapidly becoming the nation's favourite rapper with his high-octane delivery and vivacious style. His debut mixtape Send Them To Coventry, which he dropped last year, was well received by fans and his debut UK headline tour kicks off this May. Watch this space.
Netflix partners with the British Fashion Council for the launch of new series Bridgerton