ONE OF the finest upcoming Grime MC's SBK is set to share his new, gritty EP Uphill Struggle, this week.
Paving his own way in the UK music scene, the Stevenage-born artist already boasts widespread support and continues his rise with a solid, vigorous body of work. 
Stacked with effortless flows and dynamic production from Husky Loops' frontman Danio Forni, Uphill Struggle is littered with heart-thumping beats and addictive bass patterns.
Showcasing five new tracks including the GRM Daily-approved "Tsunami", the EP delivers incredible craftmanship from an artist setting the pace for the future of grime.
Igniting his lyrical craftmanship on the self-assertive "Comfy", the buoyant and resiliant instrumentation bolsters SBK's voice.
Whilst "Different" sees an underscoring of hefty bass whirs, "GOPRO" fires full-throttle energy into the mix.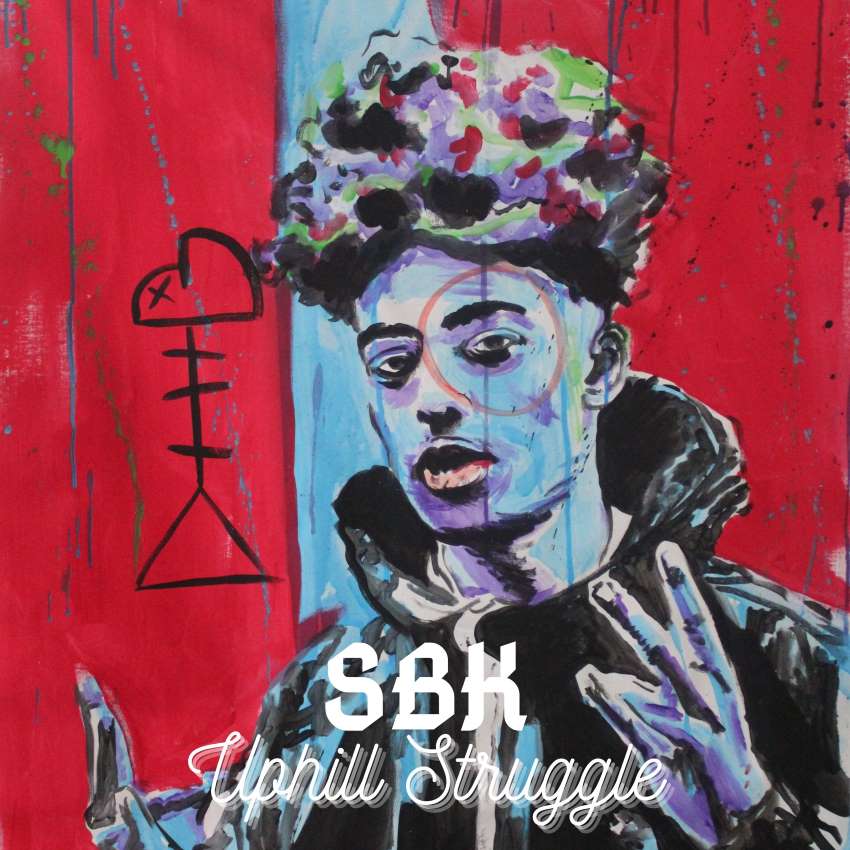 Followed by title track "Uphill Struggle" which sees SBK highlight his hunger for success, the laidback, nonchalant track "Maybe" reflects on SBK's jouney from beginning to present day, acting as a reminder to cherish the process of artistic growth.
Debuting his first freestyle in 2016 – aged only 14 – SBK's iconic performances on Lord of the Mics and SBTV catapulted his talents into the forefront of the scene.
Since sharing stages with Novelist, AJ Tracey, Skepta, Big Zuu, JME and other BBK members, SBK has also appeared on the likes of Radar Radio, Reprezent FM, Rinse FM, Kiss FM, Capital Xtra, BBC Radio 1 and BBC Radio 1Xtra to showcase his artistry.
Also previously supported by Complex, Trench, GRM Daily, Clash, Mixtape Madness, Magnetic Mag and named as one of Dummy's MCs under 19 when he was just 16, SBK's tracks have also been added to Spotify's Grime Instrumentals and Red Bull's Grime + UK Rap 2020 playlists.
Running his own label Enxrgy Recordings, as well as his own clothing line 'Serenity by SBK', his talents show no bounds.
Performing at multiple O2 Arenas and earning funding from the Arts Council, SBK has also begun his 'SBK & Friends' live performance series which has seen the likes of JME, Manga Saint Hilare, Jimothy Lacoste and Micofcourse feature on the lineup.
Despite his young age, the youthful MC is quickly making his mark on the scene and this release continues to solidify his status as one of the UK's biggest grime risers.